Top Activities to Try in Rhodes Island
Author

George Pilarinos

Published

June 21, 2021

Word count

515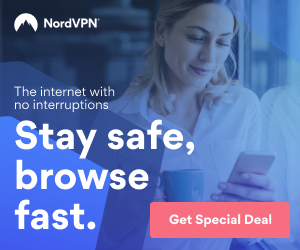 No words can describe how I felt when I finally arrived in my dream destination – Rhodes Island. It took me two years to plan this trip and now that it is happening at last, I just can't believe my eyes.
So, I made sure that I didn't waste any minute of my stay there and booked as many activities as my body and my pocket allow.
Gaze at the Sunset in Monolithos Castle
Monolithos Castle can be found at the westernmost edge of the Island and according to my friendly guide, it is the best spot in the area if I want to watch the sun set in the sparkling Aegean Sea. The steps leading to the castle were a bit slippery but I soon forgot about my ordeal when I finally got a glimpse of the majestic sun going down the horizon. It was a comforting experience for me, to be honest.
Scuba Diving
I am not really a fan of scuba diving but this soon changed when I gave it a try during my visit in Rhodes Island. The expansive size of the island and the captivating geology of the coast made it a paradise on earth for many scuba divers. I was told that the island got plenty of interesting sites for diving. Others are exclusive for the seasoned divers but beginners also got some options to choose from.
Rock Climbing
Beautiful and adventurous are the best words to describe my rock climbing experience in Rhodes. Blood was rushing through my veins while grasping the rope. My senses were stirred while I take in the wonderful sceneries all around me.
Stand Up Boarding
I also head out to Rhodes Island's east coast and there, I mustered my courage to try stand up boarding for the very first time. It was such a fun and thrilling experience as I watch the majestic cliffs off Stegna coast. The view was truly astonishing, a perfect way that made the paddling more than worth it.
Swimming
The plethora of beaches is what Rhodes Island is best known for so don't be surprised if I got my fill of swimming. The island has glistening waters that will beckon you to come and take a dip for a few minutes or even hours if you are up to it.
Wind Surfing in Prasonisi
Windsurfing is one of the most unique water activities that I tried my whole life and I was lucky enough that Prasonisi in Rhodes Island is popular for it. The windy climate of the southernmost part of the island makes it attractive to athletes every single day.
Boat Trips
The Mediterranean and Aegean Sea surround the entirety of the island. This means that if you have always wanted sail off and ride the seas, boat trips are the best things you can ever do during your stay in the island. I didn't miss the chance to try the short trips along coastline as well as the longer trips to nearby islands. The whole experience was truly out of this world.
I have been working in the tourism industry more than 10 years, gaining experience in tour operating, transportation and accommodation. As a seasoned tour leader, I am passionate about developing tourist services and making them unique experiences. In addition to tour leader job, I am also involved in digital marketing and article blogging. Outside of the office, I enjoy travelling, photography and enriching my knowledge with new skills. https://gretour.com/ https://rhodes-airport-transfers.co.uk/
Article source:
https://articlebiz.com
This article has been viewed 1,496 times.
Article comments
There are no posted comments.