Try These Experts Tips For A Spectacular Baby Shower Event
Author

James Anderson

Published

July 14, 2021

Word count

731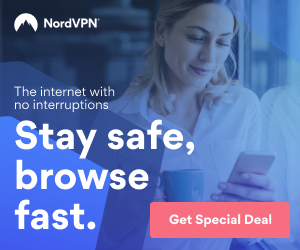 With changing times baby shower events have also changed from traditional feminine-centric to modern-day parties that are not limited to only ladies. A wide range of guests may be there to witness such a happy event and shower their blessings on your baby. If you are an urban parent, you might think of having a close and brief ceremony with a lesser number of guests that will also make it affordable. People living in the suburbs and countryside love to have lavish baby shower events that may include hundreds of guests and massive decoration programs.
Generally, a baby shower event may last between 3-5 hours and you must have sufficient expertise to attend to all guests and keep them cheerful during that moment. Many folks are dependent on professionals who have enough expertise and management experience to make it a stunning event. From decorations to meals, from photoshoots to event management you can find all kinds of experts online or via some apps. However, you need to be honest with your budget and venue constraints. This blog will certainly help you to identify key elements that you may consider to have a spectacular baby shower event.
6 Experts Tips For A Spectacular Baby Shower Ceremony
1- Keeping A Good Budget: Before throwing any event, you must be aware of its budget. You can't just spend lavishly to get the glamour and jolly environment at the event. More budget-friendly parents will simply stick to minimalist affairs that can also look spectacular. The budget will depend on the number of guests, venue selection (space available at the venue), meals, and other decorative purposes.
2- Be Ready With The Guest List: Your guest list is the key to fit your budget. You can't expect everybody to come and you can't skip the important relatives and friends. You have to prepare a final list and start sending the invitations. For invitations, you can be more economical with social media or email invitations. But, you can also become creative with attractive graphics on printed cards for an invitation. You must discuss with your partner a suitable option. Keep the invitation precise to let them know who is actually invited to your party. You don't want their neighbors to also come and attend your event.
3- Determining The Theme: The theme of the event is another crucial matter that can bring more attraction to the event and keep the guests optimistic. As baby shower events majorly attract the kids and mums, you can include various types of themes like jungle themes or some fairytale themes. If you are throwing a beach-side party, you can include an aquatic theme. If you are looking for something modern, you can go for royal themes.
4- Having Good Decorations: Decorations are the main highlight of the event for the incoming guests. It can make the event memorable if you are having the right decorations. You can use your creative mindset to choose floral decorations with colorful lighting to smarten the event. You can also include decorative clothing and covers for the dinner tables or have a comfortable bar-cum-lounge to impress the guests. For kids, you can have a separate playing arena to keep them happy and busy with that.
5- Classic Favors For Guests: Your guests will obviously come with lots of surprising gifts at the event and it is also your responsibility to keep the matter respected. You can choose cheap baby shower favors online that come with remarkable customization to impress the guests. They are handy, cute, and high-quality favors to bring a cheery mood for your guests.
6- Meals And Refreshments: According to your budget, you must adhere to the meal expenses strictly. If your budget is low, then you can go for plated meals otherwise you can include a buffet or family-served meals for your guests. Along with the meal, you can also consider adding a separate ice cream store or drinks bar for the guests.
Hey, do you know that you can also use ample creative ideas for spectacular baby shower events? For example, if you are truly focused on your theme, then you can introduce artificial costumes for the mums and the kids. Well, to engage the male counterparts you can provide them with a separate bar-cum-lounge with a TV that will not bore them off with the last night ball games.
This article has been viewed 994 times.
Rate article
This article has a 5 rating with 2 votes.
Article comments
There are no posted comments.