How to Conquer Anger
Author

Dr. Anthony T. Craft

Published

April 14, 2022

Word count

453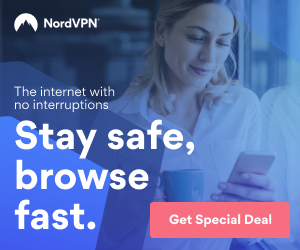 To conquer means to overcome or take control of a problem or weakness.
This is exactly what is needed to overcome issues with the anger that you or someone you know is experiencing.
Uncontrolled anger tends to land you in places you may never have expected in your lifetime.
A few of those unexpected situations or places include jail or prison, the graveyard, court, hospital emergency room, paying restitution for damages, and the list goes on and on!
Any or all these unexpected situations will include monetary costs that have to be met before your name can be cleared.
This tends to extract hard-earned money from your bank account, place undue pressure on you to get past this episode of your life, and the embarrassment it casts upon you.
Now, here you are, riding in the backseat of a police cruiser, spending the night on a cold, concrete floor, in handcuffs and a hideous, musky, orange jumpsuit that does not fit.
You are now forced to face the person who accused you of causing personal or property damage at a bond hearing, and you're dressed in this ridiculous jumpsuit., while your victim is giving the judge reason after reason why you should not be released from jail before your trial.
It hurts your pride, doesn't it?
Through it all, if there was any way you could have attended some type of classroom setting that helped you recognize and deal with anger, you would never have been in this costly predicament in the first place.
You never attended any such classroom setting, but the presiding judge has now sentenced you to attend an Anger Management session and to bring proof of your attendance back to court at its conclusion.
So, what do You Do?
Or maybe, you have realized that you are suffering from issues with anger that you cannot control. You have committed damages to physical property and paid the cost for the damages.
You sought to find some type of help for your anger outbursts and destructive ways. You are losing friends, your personal life is crumbling before you, and you want to help yourself to get better.
Well, now you can start by enrolling yourself in my mini-course. At the end of this mini-course, you will have learned the definition of Anger, the seven types of Anger, Anger effects on the body, recognizing anger, and Much, Much, Much More!
Please allow me the opportunity to assist you in recognizing your own triggers to anger, and several different techniques that will help you to reconsider your vicious, violent route to destruction, all because you could not control your own anger!
For More Information, Log on to: https://conqueranger.siterubix.com
Retired United States Army Reserves serving 28-years

Retired Law Enforcement officer of 25-years

Retired Mental Health Counselor of 10-years

Ph.D. in Philosophy with a Specialization in General Psychology from Northcentral University - 2021
Article source:
https://articlebiz.com
This article has been viewed 732 times.
Article comments
There are no posted comments.