What Are the Signs That Your Teen Is Into Porn?
Author

Shebah Mmera

Published

July 31, 2022

Word count

1,082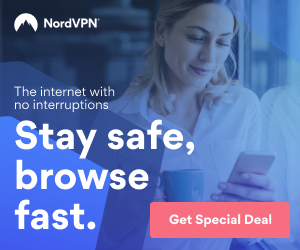 Most kids routinely come across porn. In my daily experience as a teacher to teenagers, I talk about sex a lot, and I find that most of them engage in sex at an early age. On average, six out of ten have watched prolific adult videos without their parents' knowledge. This begs the question, where are parents when their teens tend to explore adult content, and what are the signs that your teen is into porn?
The first time I found out my son was watching porn, I felt distressed, ashamed, and angry. I had been suspecting him and was only waiting for the opportune time to catch him. It all began when he drastically changed.
One day I stormed into his bedroom and found he had covered himself with a blanket. I quickly pulled it and snatched off his phone before he could do anything silly like shutting it down. Yes, I was right. I felt like smashing the phone over the wall. I wondered how it all began.
Emotional withdrawal
Most teens are unusually active and enjoy social activities. Once they engage in explicit media, porn hijacks that enjoyment, and they feel they get gratification from it rather than sports, swimming, soccer, and other leisure activities.
If a parent's answer to these questions is a yes and the child is more emotionally withdrawn than usual, they are into porn.
• Does your child seem uninterested in activities they used to love?
• Do they hide away in their room often?
• Do they seem more sad, moody, or anxious?
Preference for solitude
A parent should not assume a kid that shows anxiety and wants to spend some time alone n the bedroom or some quiet place.
Extreme behavioral changes
An environment affects a child's behavior and changes from time to time. However, if your child starts behaving differently and gets shocked and confused, the child is exposed to violent sexual behavior beyond their expectation. You may as well ask yourself;
• Have they become absent-minded?
• Do they oversleep or feel sleepy during the day?
• Do they look physically exhausted during the day?
• Have they changed their eating habits?
Language changes
Sudden use of vulgar, obscene, and demeaning language indicates a kid watching explicit media and using foul language while addressing peers and older people may leave you wondering where the child learned such prolific language. Show concern about their sudden change in behavior and find out how to help them.
Technological gadgets handling
While we are looking at the signs that your teen is into porn, you might wonder which are these avenues that your child gets exposed to adult content. Most mentioned ways include peers, lingerie and swimwear ads, sexting, chat rooms, fantasy novels, or accidental online clicks. Of those noted above, the digital world plays a central role in exposing teens to adult content.
Be alert when such behavior is exhibited;
• Hiding their phone from you or trying to be secretive about it
• Seeing questionable websites on your browser history?
• Is the internet history being deleted more than usual?
• Do they fidget when you walk in on them?
• Unusual popups or emails on your computer?
• Spending most of their time online?
Becoming introverts suddenly
The child suddenly moves from being an extrovert to an introvert, be keen on the cause as a parent. The child refrains from social activities and unwilling to go out and play, and would rather stay in-doors using phones, laptops, and TVs
Social adjustment
The child starts choosing probable friends of similar characters. Delinquent groups are maintained if only they help the delinquent fulfill selfish interests of pornography. You are sidelined if you do not conform to the group's ideals. Delinquent behaviors are likely to rise due to this regrouping.
What next once you find out your child is into porn
Do not cut off technology
Denying the child a chance to use the gadgets won't help. Setting boundaries and parental control on the use of the devices will help control. Provide alternate activities for them to engage at their free time.
Have a conversation
Choose a private time such as when out for a walk or after dinner. You can only hold a successful talk if you build trust with your teenager. Use open-ended questions to open up the conversation more. Do not push when you see the kid showing embarrassment.
Encourage talks about sexual health and sexual relationships. Tell them the possibilities of having pleasurable and safe sexual experiences as opposed to what they watch. Tell them the truth about porn, such as
• The bodies of the porn actors are altered
• They are models just hired, and it is not consensual
• Porn is entertainment hence being displayed publicly.
• Porn is explicitly someone else's fantasy and does not reflect any realities or safe sex practices in society.
• Fun relationships are ones with respect, and porn is not just any of it.
Shame can be detrimental
Do not use shame as a mechanism to stop the behavior. The kid is already ashamed that you found out one of their secrets. Shaming them will not solve the problem nor give room for communication to solve the problem. Calm them and let them know they can come to you for advice if indeed it is a shameful act.
Label behavior, do not label child.
Do not give remarks such as, "How did you feel after watching?" or "You are dirty."
Instead, provide an alternative positive reinforcement system to the upcoming behavior.
Do not ignore the problem.
Often resorting to pornography could be a result of an underlying issue. Talk to your teen to discover the underlying issue affecting them. It could be due to pressure, stress, or drug abuse.
Find out how deep the teen is involved and devise mechanisms on how-to guide and counsel.
Teach the teen moral values and how important mutual respect is in sexual relationships. Let them know that sexual relationships entail both physical and emotional intimacy.
Give them medically appropriate information concerning sexuality to help solve the problem. Seek help as a parent from sex educators if things do not fall in place. Especially if it is already an addiction, you may need to explore immediate treatment to prevent further detrimental effects.
Word from the Author
You can successfully achieve this by building trust with them to allow for open communication. Make your home an open place where they can freely share their teen problems. Explore alternate healthy activities for your children to engage in.
This article has been viewed 1,028 times.
Article comments
There are no posted comments.