The Best Rings for a Witch or Wizard!
Author

Mariana Veloz

Published

January 31, 2023

Word count

1,813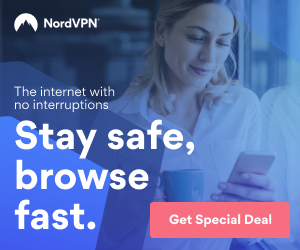 It is the spooky season, so what better way to celebrate than showcasing the best rings for a witch or wizard? We at Thorum have a great range of enchant-inspired bands looking for their perfect witch or wizard.
If you're about to get hitched, check out more Halloween-related content, such as How to have a Spooky-Themed Wedding or Spooky Rings for this Coming Halloween. Although if the dark arts of your magical half are drawing you, then A Magical Guide to a Pagan Druid Wedding could be a great way to complement these wondrous choices of wedding rings.
And for a bit of a laugh at the end of this, check out our recent post on: Medieval Manuscripts Depicting Marriage, Love, and Sex.
A RING, POWERED BY METEORITES
Our Voyager ring is one of the key bands in our meteorite ring collection and is an absolute fan favorite! It is a rustic and durable hammered ring with a shine you'd expect from a deep space voyager as it rockets through space. The highlight of this piece is the meteorite inlay, with the electrifying streaks of white versus black, making it look like an asteroid belt in your hands!
Any witch or wizard who loves to wear a piece of ancient space around their fingers can harness the wonder and mystique of a rock a billion years older than the idea of humans and life on Earth.
Check out: Truly Iconic and Fictitious Deep Space Voyagers.
A RING FOR LIGHTNING INCANTATIONS
If you are a priest that requires a little holy magic, look no further than a ring to harness the power of Zeus and lightning! Zeus, with his bolt, can conquer any obstacle thrown his way, and he will give all that same strength to overcome life's challenges. Anyone that wears a ring dedicated to his god will find his will rubbing off on
Check out: Six Superheros Inspired by Mythology.
A PACIFICA WITCH OR WIZARD AND THEIR MAGICAL BAND
For a wizard or witch from the Pacific Islands, or you love to sit your tower right by the beach, this could be the perfect magical ring for you! Imagine sunbathing with this pristine piece of Hawai'ian wood, enjoying the islands' beauty during Summer.
Check out: How durable are wood wedding rings?
A RING TO HOLD BACK AN UPCOMING RAGNAROK
If this ring cannot stop the threatening end of days, I don't know what will! With a band named after the end of the world in Norse mythology, we have the powerful Ragnarok. Harness the beauty of ancient metal traditions once used by sword smiths from Damascus in the Near East, and have a unique ring to harness as your weapon that doesn't kill but brings people together!
Check out: How Vikings choose the best wedding ring.
A DISCRETE RING FOR A WITCH OR WIZARD IN HIDING
Sometimes you want to live a normal life as a muggle or an average person in a magical society. You don't want people to know that you can cast spells or have the power to change the weather. It can get very tiring, like any job with many rules, and you sometimes need a break! This ring is excellent as you can look stylish without drawing unwanted eyes from your ordinary peers. It also goes great with any outfit or occasion!
Check out: What color wedding ring should I get?
READY TO GO ON AN ADVENTURE?
Let's face it. All wizards and witches love their adventure and telling stories. So why not get yourself a ring that embodies this love for conjuring portals, shrinking down princesses into toads, and being experimental with our choices of spells or potions? The Saga is a hardy, rustic ring that suits all spellcasters and their style choice, from those that wear purple pointy hats to those that exclusively ride a broomstick. But, of course, you can never go wrong with a black band.
Check out: What is the RING in Elden Ring?
A RING INFUSED IN NATURE SPIRITS
What signifies a magical practitioner better than a ring made of natural materials from recycled antlers and Arizona turquoise inlays? The rich blends of milky creams with strips of browns tied with the black background strip and a blue mosaic is magic in itself. This would be a perfect accessory for any want or staff that never leaves your side, and perhaps the band you've been searching for to give as a gift or engagement ring.
Check out: Love and Romance in Archaeology.
THE ELEMENTALIST'S BEST FRIEND
We all know that the wizard in D&D only knows one spell: Fire Ball. The moment they learn it, they forgo any ability to understand how to cast or retort any other response to the break out of conflict. So if you have a special wizard, this fiery opal ring could be a great way to show your love!
Check out: Thorum, Critical Role, & Dungeons and Dragons.
AN OLD OAK OF PETRICATION FOR THE DRUID
The Ancient Wood ring has a resin-preserved ancient oak bog wood inlay that may have been a sacred meeting point for our ancestors when it still stood in the Czech Republic about 6,000 years ago. One of the most sacred trees in druid mythology is the oak, so if you want something extra special as a gift for a druid, this band could ensure the nature spirits stay close.
Check out: A Magical Guide to a Pagan Druid Wedding.
THE RING FOR THE WITCH THAT LIVES IN A COVEN
The Blackthorn is inspired by an age-old tale about the dark forest mother, often found in her physical form as dark wood or blackthorn. She is worshipped by witches of all periods and is said to bring good luck and misfortune to those who have close run-ins with her woodlands. However, despite her name, she is not evil but rather a being that gives strength to those that choose to turn to her for guidance.
Check out: Powerful Stones in Myth and Fantasy.
A RING TO ENCHANT OTHERS WITH A LOVE SPELL
Freya is the Norse goddess of love, marriage, beauty, gold and war, so a witch or wizard that wears this ring can't possibly go wrong. It is the perfect gift or wedding ring and embodies the strength you need to get through life's trials and tribulations. Maybe if you're lucky, you'll find the love of your life with this charm around your finger.
Check out: The Science of Love and Romance.
THE POWER OF WATER IN YOUR HANDS!
A water spell caster will love a ring as blue as the oceans, they rivers they shift, or the oceans they part. They might even be keen miners and seamen in which water is a crucial part of their well-being, from wearing down the mountains to find gold or syphoning currents to make the seas calm. So a ring that symbolizes the natural blue of water could be an excellent ring for them.
A BALL OF FIRE IN A RING
We've already highlighted one sparkling elementalist ring, but if you want something darker and richer, this deep red ironwood ring could be another option. Have a ring that looks like you're staring into the bright embers of a volcano or the irresistible warmth of a campfire. Rest assured, you will always be kept warm with this brilliant piece.
Check out: Nine Powerful Gods to Harness for your Wedding Band.
THE WIND'S POWER
I imagine a cowboy witch and wizard loving this ring, riding their horse through the Wild West with their wand about to capture a wild deer or a farm escapee. Perhaps this ring was crafted from their first deer friend or a gift from a farmer for saving their livestock. Either way, the wearer would enhance the band with the innate ability to give its wearer ability to travel like the wind at increased speed. And they are constantly yearning for the moment to scream: "yee, ha!'".
THE ESSENCE OF THE OCEAN
Paua is one of the many natural treasures of the sea, with its distinct striking colors ranging from blues and greens to purples and reds. A wizard or witch that loves surfing or spending their summers in the ocean may get a gnarly wave with this one, dude.
THE LIGHT OF THE NIGHT SKY
Starry starry night.
Paint your pallet blue and grey.
Look out on a summer's day,
At eyes that know the darkness in my soul.
Don McLean - Vincent ( Starry, Starry Night)
The magical quality of this ring is that the 'starry night' inlay is a natural type of wood called Buckeye burl. It gives it a unique painterly quality, and with a little effort from the smith, you can use it to create amazing rings. Because of this, it is the perfect ring for any witch or wizard!
Check out: Iconic Couples in Paintings.
A RING TO SHOOT YOUR SPELLS STRAIGHT EACH TIME!
Any spellcaster could do with a ring that gives them the inspiration and willpower to target their spells straighter! The straight shooter is a great way to find this inner strength and to have a ring that looks good too! If you, or any caster you know, are in the market for a ring that hits these targets, this could be perfect for that occasion.
THE ARCHWIZARD'S PRIZED BAND
Inspired by the Latin term for 'greatness', The Magnus is a gateway to reaching these heights. An archwizard would adore this modern ring made of black tungsten and decorated with rose gold and red ironwood. They can wear it with any outfit, and if they have an important engagement, they will always look the part of a powerful wizard.
A RING TO FORGE MAGICAL RINGS!
The final ring on our best rings for magical practitioners is the perfect band for a smith that forges magical artifacts. Are you making the next rings of power? Then this could be a helpful asset to give you the blessings of Hephaestus, the Greek god of forging and fire.
You can forge up some unique creations or apply the band to crafting a great love life as a wedding or engagement ring. Whatever the reason, you'll love the glistening fire opals in a sandblasted gray band.
FINAL REMARKS: THE BEST RINGS FOR A WITCH OR WIZARD!
Whatever kind of witch or wizard you are, you'll find that amazing ring to go with your lifestyle and personality. A ring is an important purchase, as often we are left disappointed by the results, but with some research, you can achieve anything! So embrace your magical side; perhaps one of these rings on our list might be the fuel to keep your powers and inspiration for life burning.
Content marketing to Thorum / www.thorum.com
Promotions, new products and sales. Directly to your inbox.
Article source:
https://articlebiz.com
This article has been viewed 325 times.
Article comments
There are no posted comments.