Tips on Hiring the Perfect Wedding Photographer
Author

Andrew Lang

Published

March 26, 2023

Word count

550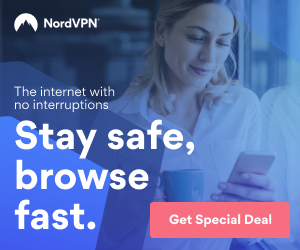 So you're getting hitched, congratulations! Now comes the fun part: finding the perfect wedding photographer. Don't worry, it's not like this person will be capturing one of the most important days of your life or anything. No pressure.
But fear not, my dear betrothed, for I am here to guide you through the treacherous waters of wedding photographer selection with a humorous and sarcastic tone. Here are some tips to help you find the best wedding photographer for your special day.
Check out their portfolio
This might seem like an obvious one, but seriously, check out their portfolio. It's like checking out someone's dating profile before swiping right. You don't want to end up with someone who has a portfolio full of blurry photos, weird angles, or worse, no portfolio at all. If their portfolio is impressive, then you know they have some experience under their belt.
Read reviews
Reading reviews is important, but take them with a grain of salt. Sometimes people can be a bit dramatic and if they didn't get the exact shot they wanted, they'll write a scathing review. Don't let one negative review deter you from booking a photographer. However, if every review is negative, then it's probably safe to say that you should move on to the next candidate.
Personality matters
You don't want to spend your entire wedding day with someone who annoys the crap out of you. That's why it's important to meet with potential photographers in person or over video call to get a feel for their personality. If you find yourself wanting to punch them in the face after five minutes of conversation, then it's probably not a good fit.
Ask about their equipment
You don't want your photographer to show up to your wedding with a disposable camera, right? Ask about the equipment they use and if it's up to date. You want someone who has high-quality equipment and knows how to use it.
Experience is key
You want someone who has experience shooting weddings, not just landscapes or portraits. Weddings are a whole different ball game and you want someone who knows how to capture those special moments.
Ask for references
If you're still unsure, ask for references from past clients. This will give you a good idea of how the photographer operates and if they're a good fit for you.
Budget
Ah, the dreaded B word. Weddings are expensive, we all know that. But don't let budget dictate your choice in photographer. It's better to spend a little extra money and have amazing photos than to save a few bucks and end up with crappy ones.
Go with your gut
At the end of the day, go with your gut. If you have a good feeling about a certain photographer, then book them. It's as simple as that.
Now that you have some tips for finding the best wedding photographer, go forth and conquer. Just remember to keep your sense of humor intact throughout the process.
And one last thing, if you're still having trouble finding the perfect photographer, just have your drunk uncle take photos with his disposable camera. It's a foolproof plan.
This article has been viewed 570 times.
Article comments
There are no posted comments.