Famous Celeb Weddings in 2022 and Just Around the Corner
Author

Mariana Veloz

Published

February 1, 2023

Word count

1,024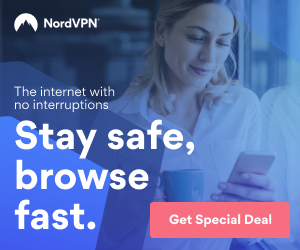 So many have tied the knot in 2022 or are about to, so why not celebrate some of these famous celeb weddings? Maybe they will give you the inspiration to go big or go home for your own wedding celebrations, except without the hassle of trying to keep it secret from the media.
THE WEDDING OF PARIS HILTON TO CARTER REUM
In late 2021 on the 11th of November, Paris Hilton tied the knot with her long-time partner Carter Reum in a Bel-Air ceremony at her late grandfather's estate. Paris has always been over the top and never one to shy away from the camera, so her wedding suited the bride in question with a stunning wedding dress designed by Oscar de la Renta. And according to some sources, she wore several dresses on a momentous wedding weekend. One of them was fun and pink, the other, as you see above, was regal and flowery, whilst the final was starry and spectacular.
THE WEDDING OF KOURTNEY KARDASHIAN TO TRAVIS BARKER
If getting married for the third time in the same partnership doesn't scream how much they love each other, I don't know what else one can do! Kourtney and Travis flew overseas in late May of 2022 to marry for the third time in L'Olivetta, a villa owned by Dolce & Gabbana, in Portofino, Italy. They had such a fantastic time that Travis already wants to get married again.
They got married at a reception in a castle with incredible coastline views, whilst Kourtney wore a redesigned rock 'n' roll styled dress showing off her best assets. She isn't one to shy away from making a statement as part of the Kardashian clan, so of course, it was a piece only she could've pulled off.
THE WEDDING OF BROOKLYN BECKHAM TO NICOLA PELTZ
On 11/04/2022, Brooklyn Beckham to Nicola Peltz married in a three-day wedding with over five hundred guests at a Miami beachfront. Nicola wore several dresses at the event, with the stunning white piece shown above showing a Valentino haute couture veil. Brooklyn and his groomsmen wore Dior suits and looked extra sharp for the special day. It all looks magical and the perfect marriage between a young couple that adores each other!
THE WEDDING OF JACINDA ARDERN TO CLARK GAYFORD
As a Kiwi from New Zealand, I couldn't not point out the most famous couple in my country who've been planning to get married for a while, but every time we have another pandemic lockdown. However, with lockdowns in NZ becoming a thing of the past, we can now celebrate that our Prime Minster Jacinda and her long-time partner Clarke will soon be married!
They are an adorable couple, being humble and publicly affectionate, despite Jacinda being the figurehead of our country. They've lived together for a while, having a child in 2018, so they live they like are already married. However, they plan to get married, but the details of which are yet to be determined.
THE WEDDING OF LENA HEADEY TO MARC MENCHACA
We might know her from Game of Thrones stardom, where Lena Headey portrayed the despicable Cersei Lannister. However, the life of actress Lena is far more romantic as not only is she one of the most excellent actors to watch in interviews, but in 2022 she got married to Marc Menchaca! The couple tied the knot on the 6th of October in Puglia, Italy. It was a reunion of cast members for the epic HBO series, and a late of love as actors like Peter Dinklage and Sophie Turner were in attendance.
THE WEDDING OF JENNIFER LOPEZ AND BEN AFFLECK
The long-term Hollywood couple Affleck and Lopez tied the knot, on the 20th of August 2022, in a small ceremony in Las Vegas. Once wedded, they moved to a remote rustic event at their private residence, where pink and white flowers adorned every visible surface, making the most of their expansive yard. There was boating, a horse, a vintage car, and even a swing at the reception!
And what about their bling? Lopez reportedly wore over 2 million dollars worth of diamonds and pearls. These jewels were paired with a traditional cathedral-length veil and a white close-fitting dress.
THE WEDDING OF RITA ORA AND TAIKA WAITITI
No one knew it was even happening, but Rita Ora and Taika Waititi tied the not in a secret ceremony on the 8th of August of 2022 in London. Ora said in an interview once that she completely loved the idea of being in love and the fairytale of romance, so even if we don't know the details, I'm sure it would've been a wedding fit for a princess and prince.
THE WEDDING OF JACK GLEESON AND RÓISÍN O'MAHONY
And if one prominent cast member from Game of Thrones wasn't enough, we had another exciting wedding that occurred in 2022 on the 27th of August by the actor who played Prince Joffery! Jack Gleeson slipped a ring onto the finger of his long-time partner Róisín O'Mahony in a small traditional church ceremony announced on Twitter by Father Patsy Lynch. It took place at The Sacred Heart Church in The Glen, Ballinskelligs, County Kerry, Ireland, in a 'small, prayerful, and dignified' ceremony.
THE WEDDING OF AMY SCHNEIDER AND GENEVIEVE DAVIS
On the 9th of May this year, Amy and Genevieve tied the knot at the Alameda County Recorder. They kept this exciting news between them for several months as it was a small ceremony just for a small group of friends and family, but on the 27th of September, they showed this cute image! However, they have plans for a large wedding ceremony next year. So they couldn't wait any longer to get married!
FINAL REMARKS: FAMOUS CELEB WEDDINGS IN 2022 AND JUST AROUND THE CORNER
The greatest joy in life is seeing love flowing through the air, so what is better than seeing couples getting married? We can't wait until 2023 when there will be even more exciting engagements and betrothals. Do you know anyone getting married soon or next year? Let us know!
Content marketing to Thorum / www.thorum.com
Unique Wedding Rings, Engagement Rings, and Promise Rings
Article source:
https://articlebiz.com
This article has been viewed 337 times.
Article comments
There are no posted comments.