Ask Me Anything: 10 Answers to Your Questions About Wedding rings
Author

Mariana Veloz

Published

January 31, 2023

Word count

968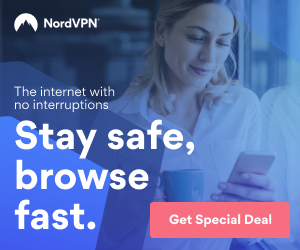 With over ten years of experience as ring makers, designers and merchants, we at Thorum often get asked a lot about wedding rings. Whether fulfilling orders for our clients or answering general queries about bands, we have amassed plenty of knowledge about wedding rings. So, to make things easy for those with burning questions, we decided to make this post to answer ten of the hottest questions.
HOW TO BUY A RING FOR SOMEONE SPECIAL?
Buying a ring for yourself is one thing, but trying to purchase a ring for someone else be extra challenging. So we've crafted some guides to help you select the perfect wedding ring for a prospective husband or wife. First, however, a basic rule of thumb is to think about the type of person they are, whether they are flashy or classic, and go from there.
How to Buy Rings for Women?
Your guide to buying men's wedding bands
HOW DO YOU PROPOSE?
Once you've picked the perfect ring, you must decide how you'll pop the question of marriage! This may be as simple as taking your partner out for dinner and bending the knee or taking them on an overseas getaway with a grand adventure that ends in a dramatic question being asked. Either way, we have some guides to help you below!
HOW DO YOU CARE FOR WEDDING RINGS?
To ensure the longevity of your rings, you need to know how to take care of them well. The first thing you should get is a robust box with adequate cushioning, and if you pick the right ringseller, they will already provide a free box for you! Thorum includes a lot of great freebies to protect your ring from harm, including a wooden box and a rubber ring for those that work in manual labor jobs.
HOW DO YOU PICK RING SIZES?
Checking your partner's size is easy if you take them in-store, but if you're buying online, it can be a challenge, by a merchant can make this easy by providing a ring sizing service. Thorum offers a ring-sizer for all our rings and even gives you a great discount of 20% off any ring purchase if you buy it before committing to a final band sale.
WHAT COLOR SHOULD I GET MY WEDDING RING?
The color and material of your wedding ring is the most important choice you can make for the band! However, it is also one of the most challenging decisions for this very same reason. So think about how the prospective ring-wearer might dress. If they dress formally, a simple black ring might suffice, or if they're an artist, something colorful will hit the mark.
Check out: What color wedding ring should I get?
HOW TO PICK A RING ON A BUDGET?
You might've found the perfect ring, but does it fit your budget? It would help to establish how much you're willing to spend before starting the ring hunt. If you've found something beforehand, perhaps look for something similar in a lower price range and go from there.
Like colors, ring materials are essential for choosing the right wedding ring for you or your partner. Consider if you want something modern or classic. A classic ring is made of gold with a diamond-like inlaid gem as the signature piece. A modern ring uses unique combinations of materials, from wood to meteorite, to create something never before conceived in traditional ring production.
WHY IS COMFORT FIT BETTER THAN STANDARD FIT RINGS?
You want your wedding rings to look good, but they also have to feel good! That's why thinking about the health benefits of specific ring fits is crucial to narrowing down the suitable bands for your engagement.
Most rings you see are 'standard fits', and these might use fewer materials overall, but studies have shown that they are bad for the longevity of your ring finger. One alternative fit is the comfort ring sizing designed explicitly for easy ring wearing and encouraging better finger health.
Check out: What is comfort fit ring sizing, and why is it better than standard fit?
HOW TO PICK THE PERFECT RING PAIRING?
Many couples love to dress and wear matching rings, so why not get a wedding ring collection that ticks all these boxes? An easy way to find a paired ring set is to look at wedding band set collections to take the hassle out of finding a matching ring.
Sticking to the same ring maker will allow you to achieve these ends. In addition, they may be open to making you a custom-made design if you find the perfect design for one partner you can't pass by on.
Check out: wedding Ring sets at Thorum.
WHAT'S THE BEST RING FOR MANUAL LABOR?
Any ring-wearer knows you must be careful around manual jobs when wearing a precious ring. If you have large gems or ornate designs on your bands, the last thing you want is for them to get dirty or broken. You could invest in a simple ring made of sturdy materials and small inlays, or you could get a ring to wear in place of your real band when doing these messy jobs that you can't avoid.
One great substitute is the free rubber rings gifted by Thorum with every ring purchase. Rubber is amenable, cosy, lightweight, and non-conductive, making it one of the best wedding ring saviors anyone could own.
Check out: The Best Wedding Ring for Electricians: Non-conductive wedding bands.
FINAL REMARKS
We hope this post helps you find that perfect wedding ring and that you might've learnt something about the beautiful world of marriage bands. This post is just one of many that we have which will help you further in these endeavours.
Content marketing to Thorum / www.Thorum.com
Unique Wedding Rings, Engagement Rings, and Promise Rings
Article source:
https://articlebiz.com
This article has been viewed 423 times.
Rate article
This article has a 3 rating with 6 votes.
Article comments
There are no posted comments.