A Guide to the Beaches of Vendee
Travel & Leisure → Travel Spot
Author

Eamon Hoolihan

Published

September 24, 2009

Word count

503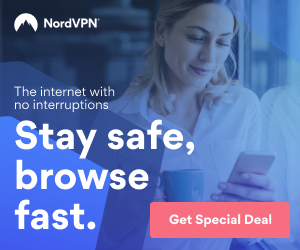 Vendee has some beautiful beaches making for great summer camping holidays. Whether you want to surf, sunbathe, build sand castles or enjoy beautiful coastal wildlife, you can find the perfect beach to suit your needs when camping in Vendee.
Bois de la Chaize
Whilst camping in Vendee, a great place to get some sun is Boise de la Chaize, a picture-perfect beach on one of the Noirmoutier Islands. With bathing huts dotting the beach and sparkling blue waters as far as the eye can see, your beach holiday scene will be complete if you spend some time here whilst on a Vendee camping holiday.
Bretignolles-sur-Mer
This beautiful Blue Flag beach is ideal for families while camping in Vendee. You can enjoy a day of family fun, with beach equipment on sale at the beach; buy a bucket and spade and you can build a family sand castle. You can stroll along this pretty coastline licking an ice-cream and enjoying the views. If your stroll should lead you just south of the beach, you'll come across some mini cliffs. Continuing further, you will find another beach, La Normandaliere, where children can spend hours discovering the wonders of the rock pools at low tide, a perfect activity for a summer Vendee camping trip.
L'Aiguillon-sur-Mer
A contrast to the golden sandy beaches typical of summer holidays, this beach will be most appealing to nature lovers who enjoy camping in Vendee. The town is known for its shellfish, sea and marsh. Bird lovers will enjoy watching wading birds in the muddy seabed, and the town is also home to some beautiful migrating birds, such as goldfinches, thrushes and innets. Whilst you can't do too much sunbathing here, it nonetheless makes for an interesting day out whilst camping in Vende.
La Faute-sur-Mer
If you have a love of oysters, this region is ideal to visit whilst camping in Vendee. The 8km of beach along the coastline here provide great fishing spots, and the water quality is of an excellent standard. You can enjoy beautiful scenery here, where a 140-year-old pine forest holds the dunes in place and provides an excellent place for coastal walks.
Le Pege
During the summer months, this area is extremely popular for holidaymakers camping in Vendee. Ideal for family holidays, this beachside area has a great attraction for children – the Atlantic Toboggan - a water world of chutes and flumes. The beach is beautiful too, and is oriented towards family beach holidays.
Le Tanchet
This beach will particularly appeal to surfers, and is a pretty beach located beyond Les Sables. If your Vendee camping holiday sees you spending some time in this area, you have more than just the beach to entertain you. An interesting zoo is located near the Casino des Pins, and your children will be delighted if you pay it a visit. You can feed the goats and watch the monkeys swinging carelessly about their enclosure, a fun way to spend an afternoon during your Vendee camping holiday.
Eamon Hoolihan is the brand and advertising manager of Canvas Holidays, one of the leading European camping and mobile home holiday operators in the UK. With over 40 years of experience, Canvas offer superb Vendee Camping holidays as well as trips to Spain, Italy and a total of 9 European countries.
Article source:
https://articlebiz.com
This article has been viewed 1,907 times.
Article comments
There are no posted comments.