Keys to Great Essay Writing
Reference & Education → Writing & Speaking
Author

Samantha Morrison

Published

June 17, 2010

Word count

508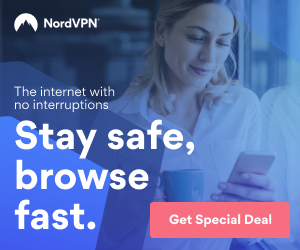 Well presented essay writing is an important tool to help you win with your studies, however it is surprising how hard it is to get guidance on how to compile the best essay. Students are often left feeling disappointed when they receive a marked essay back from their mentor, with no clear suggestions as to how they are to improve. Here are some key points to help you improve your essays.
Enthusiasm
An aggravating part of the process for many students is that they don't look forward to writing the essay at all. The semester goes by and the assignment remains ignored. You need to start working out coping routines as soon as you can. Throughout your working life there will be times when you are given boring tasks that you feel no passion for, so building up your self motivation now is a ability that will be useful in many areas of life. Perhaps you feel keen to work after a trip to the gym or maybe you need to treat yourself to some small luxury at the end of your study period. Work out which tricks are most encouraging for you.
Planning your essay writing time
Once you are given your term assignments, set about planning your time. Consider the time you have until the assignment is due, get out your calendar, sit down and start making plans. You want to be done with the main writing of the essay weeks before it is due, so that you have plenty of time to iron out any problems. Don't leave it so that you're rushing.
Essay Plans
Spend time on an essay plan in order to focus your ideas. Compiling a plan should be tackled with productivity in mind. Start by making sure you understand the question. Then brainstorm the ideas that might be useful for the essay. After that , organize your thoughts in a logical order in an essay plan.
Finding the books
Once you have an idea of the essay structure, you need to head to the library to find the reading your tutor has set or search for journal articles on the web. With a university essay, you want to have completed this stage (and the steps listed above) as early in term as possible. You are competing for materials with everyone else in the class, so get into the library quickly. If another borrower has already got to the resources before you be sure you put your name on the waiting list for those books to make sure you get them next.
Begin Writing
Begin fleshing out the body of your essay. Each paragraph should contain a point in your argument. Write the introduction last. This is particularly important with university essays. You will have read a great amount of material and will have constructed a complex argument within the course of your studie. Your feelings about the essay material may have changed during the course of the term and you need to express your final understanding in the introduction.
Samantha is a writer for Oxbridge Essays.The company 's custom essays are an invaluable guide for students. Working with various levels of essay formatting and working with students at all levels from GCSE essays right up to PhD, all essays are written by Oxbridge graduates.
Article source:
https://articlebiz.com
This article has been viewed 1,136 times.
Rate article
This article has a 4 rating with 3 votes.
Article comments
There are no posted comments.