Happiness Quotes
Author

Henry Fernando

Published

December 14, 2011

Word count

530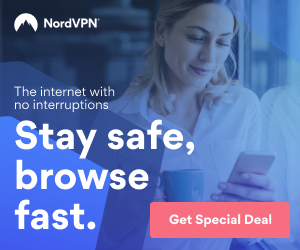 Happiness is what we are always looking for.Without happiness everything else has no use.The following quotes about happiness might change you thoughts about happiness.Do we need money or other luxuries to be happy?Are they important at all?You can decide after reading the following happiness quotes.
"If you want happiness for an hour ? take a nap.
If you want happiness for a day ? go fishing.
If you want happiness for a year ? inherit a fortune.
If you want happiness for a lifetime ? help someone else"
Chinese Proverb
"Happiness will never come to those who fail to appreciate what they already have"
Unknown
"Each morning when I open my eyes I say to myself: I, not events, have the power to make me happy or unhappy today. I can choose which it shall be. Yesterday is dead, tomorrow hasn't arrived yet. I have just one day, today, and I'm going to be happy in it"
Groucho Marx
"A table, a chair, a bowl of fruit and a violin; what else does a man need to be happy?"
Albert Einstein
"If you want to be happy for a year, plant a garden; If you want to be happy for life, plant a tree"English Proverb
"Happiness is not a goal,it's a by product of a life well lived"
Eleanor Roosevelt
"Happiness is a butterfly, which, when pursued, is always just beyond your grasp, but which, if you sit down quietly, may alight upon you"
Nathaniel Hawthorne
"If I keep a green bough in my heart, the singing bird will come"
Chinese Proverb
"There is no happiness; there are only moments of happiness"
Spanish Proverb
"Happiness is the only good. The time to be happy is now. The place to be happy is here. The way to be happy is to make others so"
Robert G. Ingersoll
"Watch your manner of speech if you wish to develop a peaceful state of mind. Start each day by affirming peaceful, contented and happy attitudes and your days will tend to be pleasant and successful"
Norman Vincent Peale
"There is only one success - to spend your life in your own way"
Christopher Morley
"If there were in the world today any large number of people who desired their own happiness more than they desired the unhappiness of others, we could have paradise in a few years"
Bertrand Russell
"It's good to be just plain happy; it's a little better to know that you are happy; but to understand that you're happy and to know why and how and still be happy, be happy in the being and the knowing, well that is beyond happiness, that is bliss"
Henry Miller
"Most folks are as happy as they make up their minds to be"
Abraham Lincoln
"No one is happy all his life long"
Euripides
"It is the trouble that never comes that causes the loss of sleep"
Chas. Austin Bates
"So practice happy thinking every day. Cultivate the merry heart, develop the happiness habit, and life will become a continual feast"
Peale,Norman Vincent.
I hope you've enjoyed these quotes.You can find many other quotes about happiness on the internet.
This article has been viewed 1,622 times.
Article comments
There are no posted comments.