Summer Hair Trends
Author

Miguel Guerreiro

Published

March 15, 2012

Word count

441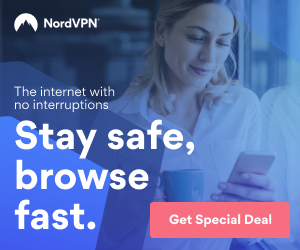 Summer Hair Trends
Here is another tip from M.E.I. Catering, the premier Bucks County wedding venues. This article will focus on summer hair trends for the bride.
Here are some common concerns that you need to consider to ensure your hair is picture perfect on your special day.
Most people know about the importance of using SPF on your skin, but what about HPF (Hair Protection Factor)? UV rays are as damaging to the scalp as they are to the skin and can leave your hair completely dehydrated and lack lustre. Protect your hair and scalp now with a simple spray-on product or leave-in conditioner that will protect your tresses from the rays.
Whether hair is straight or curly, it might be hard to style in the summer because of all that humidity. Many brides-to-be are faced with daily frizz, and fly-aways. It's best to not fight with your hair, but instead treat it with love and care. Smoothing conditioners will seal the hair cuticle and prepare it for styling, while smoothing serums will tame stubborn fly-aways. There is no point in piling on product that will leave your hair oily and limp. Less is more is key for maintaining your style throughout the day, and a little hairspray will be sure to keep your tresses in place.
It's an all too common occurrence that brides-to-be desire a change, and more common than not, resort to the chop without considering the consequences. Depending on the length of your hair, possibilities can be endless, as long as you decide on a wedding hair stylist well in advance of your big day and schedule a series of hair trials so that you're comfortable and confident that your hairdresser will create the wedding hair of your dreams.
A pixie cut can look amazing with proper styling and treatment. If you're after a quick-fix of longer hair for your big day, then consult an experienced hair stylist in hair extensions. The last thing you want are extensions that don't match your hair colour and type. If you are confused as to whether you should have hair up or down and have the long tresses to work with, consult your stylist and bring photos of your dress, veil and hair accessories so that your hair will compliment your style.
Be sure to check out our wedding hair stylists in your state and book in a consultation well in advance for peace of mind before your wedding day.We also have list of wedding accessories suppliers on Bride Online to make your wedding day hair look more gorgeous.
http://meicatering.com
M.E.I. Catering
This article has been viewed 1,017 times.
Article comments
There are no posted comments.