Act Like a Lady Think Like a Man
Author

Tanisha Adjokatcher

Published

May 8, 2012

Word count

603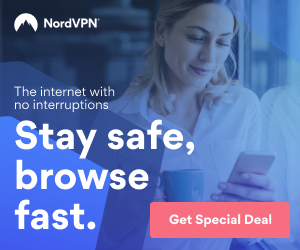 First off this movie is a must go see. Steve Harvey has out done himself with this.
The characters are the bomb in this movie. This movie has something to offer all audience of people!
What I liked about it was, there was several types of men and women in different situations looking for a relationship. Each person went through different obstacles in order for them to learn about themselves and the other person that they really wanted to be with.
The Characters Was:
The Mama's Boy
The Player
The Divorce Guy
The None Committer
The Guy with Potential
Steve Harvey explains that women give up the Vagina so fast that a man than is not interested in the women because of this.
Steve explains a 90 day rule. He compared the rule to a job like, 90 day probation period. the Employer delays the benefit from you until you have proven yourself after 90 days. Steve explained that women should also have this rule to see if the man is for her. Women should do this to set standards for themselves.
The Independent Women
The Single Baby Mama
The Women that wants a ring
The Easy One
Act Like a Lady Think Like a Man
Ads by Google
Steve Harvey also showed that many women cannot keep a man because they have no standards. Meagan Good was one of the women in the movie that had no standards. She would have sex with many men on the 1st Date and they would leave her. Steve Expressed in the movie Act Like a Lady Think Like a Man that Women must have standards to get a decent man to stay around.
Act Like a Lady Think Like a Man breaks down the different points of views of men and women. Some women think Love is sex. While men think Sex is just a feeling that they need with no emotions attached to it.
In the movie Kevin Hart was the divorced man that hated his wife. While he was single the other men where trying to find a women. Kevin Hart of course was funny as hell in the movie. But at the end of Act Like a Lady Think Like a Man Kevin went back to his wife which was Wendy Williams. He realized that he had to put too much energy into being divorced and that he really loved his wife a lot and needed her.
Act Like a Lady Think Like a Man
Men need women and vice versa. Men try to play tough guy but they are really soft as a baby butt, and women fall for them.
Life is very unique, we never know who we will meet and what character and traits you are willing to become for that person.
The best relationship I think was the Independent Women and the Guy with Potential. She had to lower her standards to be with a man that could not contribute to her finances. She realized that money does not make her happy but wanted a man that made her fell special.
The Movie was a hit. It was hilarious, emotional, and many mixed feelings.
I learned in Act Like a Lady Think Like a Man, women must have standards and know what we want to find and keep a man!
Men only respect Women that have goals and standards set for themselves!
Act Like a Lady Think Like a Man was a great movie . It hit the #1 spot on the charts this weekend.
If you have not seen this movie go see it asap or click below to get the book!
Helping others learn how to blog online and make 100% commissions, writing about anything.
https://articlebiz.com
This article has been viewed 2,168 times.
Article comments
There are no posted comments.