Reaching Inner Peace Through Inspirational Books and Quotes
Author

Nada Ljubinovic

Published

May 30, 2013

Word count

650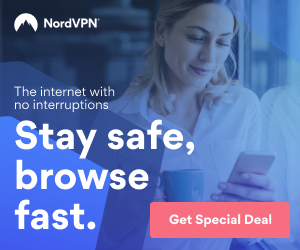 Most of us seek peace, happiness , harmony and sanctuary in our lives. Unfortunately there are those days when it appears that nothing seems to be going right and that happiness is nowhere to be found. Its at these times that inspirational quotes and books can be real handy, they not only provide inspiration, but also give a different view of situations and can be a great source of reflection. The tips below outline ways in which you can use these resources to take away the most meaningful messages and help reach the goal of inner peace.
Overall Growth Will Occur:
Reading inspiration books and quotes allows you to reflect on your own life, and as many psychologists and counselors will tell you, that self reflection is the key element to personal development and growth. Inspirational quotes and books can provide a valuable framework to help you to make easy and adaptable changes in your life to achieve your overall and desired gal of true happiness. To get the most out of these resources, it is advised and is helpful to analyze each peace of information and determine if this is the right piece of information for you, and if so, why and what is the personal benefit that you will have from this. It's imperative that you read a lot of material, try to find just the quote for you and ensure that it is the one that will lead you and help you achieve happiness. A framework and personal growth can not be built on one inspirational quote, or based on a few pages of a book, research is vital for change and development.
Positive Influences Bring About Good Feelings:
Surrounding yourself with positive things, this does not necessarily mean inspirational quotes and books, it can be any item that brings a person joy, is said to have the most profound and positive affect on a person's well being and emotional health. Along with setting up a positive environment it is crucial that the inner, and emotional growth continues through positive and inspirational readings, this ensure that a continued positive outlook is maintained. When you find yourself feeling down and needing to feel better, turn to positive inspiration. You'd be surprised at how reading a few uplifting words will bring about good feelings and a sense of happiness.
You Will Learn How To Deal With The Negative:
Everyone deals with negative and unpleasant situations, it is just a part of life, however it is what you do with that situation and/or how you grow from the experience that separates positive and negative people, and it can be said, happy from unhappy persons. If we aren't careful, negativity can creep into our inner being and bring out a lot of negativity that is detrimental both internally and externally, this gradually and unfortunately can become a habit, so one looses control over the negativity and negative outlooks. Even in negative situations, sad situations or when given negative news, if you have inner peace, if you feel that you are emotionally fulfilled, you are much better equipped to deal with these situations and perhaps help others around you, or at least be there to as someone who is not only willing, but is able to listen. Even though you might feel that you are in a god emotional place during these times, it is important to never the less turn to your tools (inspirational quotes and books) to ensure that you take care of yourself and continue on the positive path.
In summary, there are many benefits to reading inspirational quotes and books so that you can find inner peace, happiness and sanctuary. By utilizing the above tips you can not only continue to have the inner peace, but also perhaps be able to pass on your tools and knowledgeably to assist others around you to reach their goal of happiness.
Nada is a content writer who enjoys exploring personal growth and development. For inspirational quotes, books, and other great materials visit the new age store.
Article source:
https://articlebiz.com
This article has been viewed 3,148 times.
Rate article
This article has a 3 rating with 42 votes.
Article comments
There are no posted comments.