Acupuncture for Cats and Dogs
Author

Nada Ljubinovic

Published

May 31, 2013

Word count

561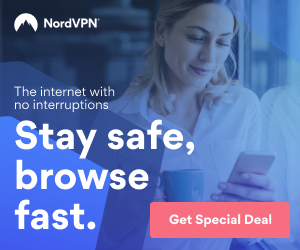 Acupuncture is a form of traditional Chinese medicine where tiny needles are placed into the body to promote healing, most people are aware of alternative medical intervention for humans, but most are not aware that this procedure can also be performed on animals. While Chinese veterinarians have used acupuncture to treat dogs and cats for thousands of years, it wasn't until the 20th century that acupuncture, as a form of alternative intervention for humans gained popularity in Western Europe, Canada, the United States and Australia.
Different acupuncture points are located along an animal's body (as in the human anatomy); each acupuncture point promotes healing when stimulated. Acupuncture can stimulate nerves, relieve muscle spasms, increase blood flow, and release endorphins and cortical, a natural steroid produced in the body.
Acupuncture can be used alone or in conjunction with other veterinary treatments (for example medication) for cats and dogs. Musculoskeletal problems, such as traumatic nerve injury, arthritis, and intervertebral disc disease, certain types of reproductive issues, allergic dermatitis, gastrointestinal problems, and respiratory problems, like feline asthma, may be treated with veterinary acupuncture.
Like humans, animals should not feel pain from the insertion of acupuncture needles, in fact, once the needles are in place, animals do not feel any pain. It has been observed that quite on the contrary, cats and dogs receiving acupuncture appear to become very relaxed during the treatment. However, occasionally cats and dogs experience some discomfort during acupuncture due to numbness, tingling, or cramps.
The length and frequency with which a cat or dog will need acupuncture treatments depends on the animal's condition and the method of stimulation (e.g., aquacupuncture, electroacupuncture, etc). An acute, simple medical issue, such as a sprain, may be treated with a single acupuncture treatment while a more complex, chronic problem, such as arthritis, may take several sessions. In addition, the effectiveness of the treatments depends on the condition being treated, the skill of the veterinary acupuncturist, and the length and frequency of sessions.
In general, acupuncture is safe and does not have any side effects when treatment is performed by a properly trained veterinary acupuncturist. However, rarely side effects can occur. For instance, an animal's condition may appear to worsen for up to two (2) days following an acupuncture session. Alternatively, a cat or dog may be lethargic for one day following a treatment. These side effects are temporary, and an animal's condition typically improves within a couple of days.
Given the differences in human and animal anatomy and the potential for harm if performed incorrectly, dogs and cats should only receive acupuncture from a properly trained veterinary acupuncturist. Additionally, most states, providences, and countries consider acupuncture a surgical procedure in veterinary medicine, so animals should only receive treatments from a licensed veterinarian. A veterinarian is the best person to diagnose a cat or dog's condition and determine if the animal could benefit from acupuncture.
Dogs and cats may benefit from acupuncture. If you are interested in seeking this type of treatment for your pet's medical condition, extra care should be taken when searching for an acupuncture for you pet. One way to do this is to narrow your search to outline 'acupuncturist for dogs/cats' rather then searching for an 'acupuncture clinics', this will ensure that you are in contact with the right professionals to help your pet.
This article has been viewed 2,847 times.
Article comments
There are no posted comments.