A QUICK GUIDE ON HOW TO USE PET GROOMING GLOVES PROPERLY!
Author

Victor Detaro

Published

October 1, 2022

Word count

496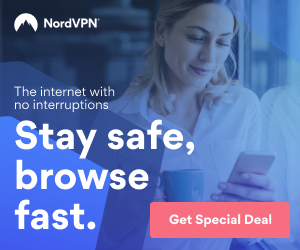 Once you become a pet owner, you will be told time and time again by your vet, your vet technicians, and your fellow pet owners that proper grooming is important to the well-fare and overall well-being of your furry friend. And if you've ever been on the internet, you might have come across one seemingly convenient grooming tool that has been going around and making waves in pet social media: the pet grooming gloves! If you are curious about it and want to know how to use it properly, then stick around and let us break down the process for you!
WHAT ARE PET GROOMING GLOVES?
The pet grooming gloves, like these ones, are a pair of gloves that are specifically designed to help pet owners groom their pets in an easier and more stress-free manner. These gloves are usually made out of either soft plastic or rubber and have small grooves and textural pieces which can not only pick up dirt and loose hair as you run them over your pet's body but also massage and calm your pet down as you get on with your grooming. If your pet has the tendency to get agitated and aggressive during groomings, some models of the pet grooming gloves are made to be much thicker and more durable to protect the pet owner from any biting or scratching that their pet might inflict on them.
HOW DO I USE IT CORRECTLY?
Using the gloves is simple! Just slip on the gloves into your hands and secure it as tightly as you'd like, and you're good to go! The gloves work very much like a brush in principle, so, once you've put on the gloves securely, sit close to your pet and gently run your gloved hands along their body in the direction of their fur. It is not advised to rub the gloves against the direction of your pet's fur as it might tug at their fur or hair painfully! Rub and massage your pet's body with your gloved hands for a few minutes. Always remember to take breaks in between in your grooming to remove any hairs, dirt, and other debris that was picked up by your pet grooming gloves before resuming your grooming session. You can do this by either soaking the glove and washing off the picked-up filth or by simply peeling the accumulated matter off the glove!
Still interested and want to check out more pet grooming products? Hop on over to Pet Conquest and check out their pet care and grooming section where you will find all you need to make your furry friends spick and span! Pet Conquest is an American-based online pet store that aims to deliver affordable and high-quality pet-centered products worldwide! With every purchase having a 30-day warranty as well as an awesome refund policy, pet owners should never be afraid to reach out and shop for you and your pets!
At Pet Conquest, we provide amazing selections that help pet owners get access to nifty and innovative pet essentials. Show everyone your love for pets with the best toys, accessories, collars, harnesses, and much more only at Pet Conquest. petconquest.com
Article source:
https://articlebiz.com
This article has been viewed 1,093 times.
Article comments
There are no posted comments.