Why pet insurance – and why now?
Author

Adam Lavine

Published

April 4, 2020

Word count

820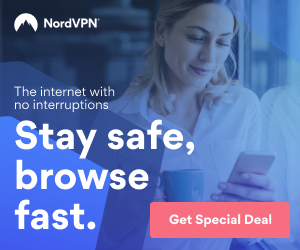 "Marsh hasn't been involved in the pet insurance market before," says Manny Rivera, creator, and head of marketing of TrustedPals Pet Insurance Program. "But we've been watching it grow, particularly over the past few years, and we're now excited to be entering it with our TrustedPals program."
Premium volume has risen in the USA by over 20% each year for the past three years, while 60 million households own a dog, and 47 million a cat,. But overall, less than 1% of pet owners have insurance for their furry friends.
It's challenging to address the issue of relatively low uptake since pet insurance isn't a product that's sold — it's bought. And that's where Rivera sees the gap in the market, an opportunity to meet the needs of people who don't see a cat or a dog as 'just' a pet, but as a member of the family. With that in mind, creating a program that followed the pack simply wasn't an option.
"We saw the chance to develop the best pet insurance product on the market, a plan that doesn't sacrifice quality or benefits at any price," explains Rivera. "Some insurers will force customers into picking out certain deductibles, co-pays, or limits. We're not doing that. We've created options for every budget so that no pet is left behind."
Alongside a very different take on pricing, we also wanted to lay the foundations for a new way of thinking about pet insurance as a whole.
We're not pet owners – we're pet parents.
Rivera comments that there was nothing on the market "that felt like it met the needs of today's buyers, the people we consider to be pet parents, rather than simply pet owners."
As pets become more humanized, he believes it's time to introduce a more human approach to pet insurance. If things go wrong, pet parents need to know that family members with fur will get the care they need, just like they or their children would from their healthcare insurance.
"We don't want anyone to be put in a situation where they have to make a difficult – impossible – decision about their pet's health," Rivera explains. And he knows the concerns only too well from personal experience.
It's worth every cent to know that our pets make full recoveries, but insurance plays a crucial part in getting them back to normal and cared for in the long-term.
But what's the best way to get pet parents on board?
Reaching the market
Affinity partnerships will be a crucial part of TrustedPals' distribution model, and the program will soon launch as a voluntary workplace benefit. "I can't stress how important our partners in these areas are," comments Rivera.
But D2C channels will also act as a major route to market, in something of a break with the traditional brokered and affinity-based models. Rivera has created a best-in-class digital experience backed by Marsh's own Bluestream platform to allow pet parents to quote and bind new plans without direct support - in just two minutes.
Although no matter which route they sign up through, they'll have access to our exclusive Portal. Here, pet parents can manage their pets' plans and make claims in moments – plus there are lots of new features on the way, like our AI Pet Advisor, Ella. And interactive tools to help them find and rate vets, groomers, and more in their neighborhood.
Plus, Rivera has a global vision for TrustedPals. This means that before too long, it won't only be pets in the USA having all the fun.
"Our Bluestream platform means that, unlike our competitors, we don't have to start from scratch or redo work as we expand the program," he explains. Being able to deploy the experience quickly in other territories is a key advantage in a fast-moving market.
How will we know when we're successful?
Talking strictly business, our success is tied to sales, revenue, and growth.
But, in the case of TrustedPals, Rivera thinks there are more important things at stake – people's pets. If we can help them have the absolute best lives possible, he says, we're doing things right.
"We're a partner with purpose," he continues. "We're donating 1% of all profits from the program to help pets find new humans after natural disasters. If we can do that, that's as much of a demonstration of our success as the financials."
How many pets have we helped, who couldn't help themselves? How many pets have our donations supported after their lives have been thrown into turmoil? And how many family lives have we restored to normal after a pet has an accident or falls sick?
When we can start to answer these questions, we'll have a real handle on the success of TrustedPals.
I'm a freelance writer focused on startup and innovation small business startups at adamlavine@tutanota.com
Article source:
https://articlebiz.com
This article has been viewed 1,630 times.
Rate article
This article has a 5 rating with 1 vote.
Article comments
There are no posted comments.