5 Unique but Helpful Services for Your Pets
Author

Emily Smith

Published

September 14, 2019

Word count

622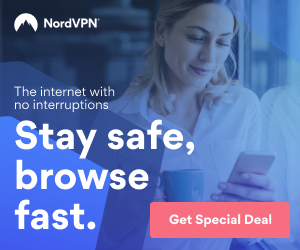 Almost instantly, pets become our entire world. Becoming madly attached, we end up researching all the things we should be doing to keep them safe, healthy and entertained. However, it's imperative that we maintain a reasonable head when doing research that some suggestions are purely money grabbers. Nonetheless, there are a few extraordinary ideas out there that may seem wacky at first but are viable solutions that stand to improve the quality of your pet's life.
Pet camera.
If you struggle with being away from your pet or have a particularly naughty pet when left alone, then this piece of technology is perfect for checking in whilst you're not at home. Most often this equipment is included with the ability to speak to your pet and praise them if they've been good. Not only are you left feeling satisfied knowing that your four-legged friend is safe and sound, but your pet is also granted with a few moments of comfort and interaction to break up long periods of solitude.
Pet-friendly taxis.
As a pet owner -dogs especially- you're constantly on the lookout to change up their routine in order to avoid boredom. However, if you're not fortunate enough or unable to own a means of transport, the possibilities quickly become limited. Alas, with the rise in pet friendly taxi services up and down the country, this will no longer be an issue. You can simply hop in a taxi and travel to your dog's favourite walking spot.
Cat toilet trainer.
All in all, cats can mainly look after themselves. Well, apart from clearing away their litter box and feeding themselves. With this latest breakthrough, they may even be able to clear up after their own mess. A slightly more expensive alternative to a litter tray, it does require being fitted and connected to a drain. Even so, the invention of a cat toilet has many benefits in the long run that outweigh the upfront cost and hassle. Enabling you to rid your home of that familiar litter tray smell and provide a clean, hygienic space for your cat to go to the toilet.
Pet hotels.
One of the worst parts about being a pet owner is when you leave your pet behind, particularly when it's for a week at a time or longer. In conjunction with that, most kennels don't have a good reputation and not many dogs are fans of going to them either. Therefore, if you don't have a friend or family member who is happy to pet-sit while you're away, then you could find yourself in a tricky situation. Not to worry, pet hotels have become booming businesses in most cities over the last couple of years, providing another option for pet owners who require temporary third-party care for their pet. Principally, these hotels are set up as a safe space where pets can socialise and exercise without being trapped in a cage.
Treat trucks.
When out on a walk with your canine friend, if you've forgotten to grab a handful of treats on your way out the door, pop-up treat trucks have got you covered. A similar concept to a worker's food truck but selling meaty treats and biscuits as opposed to burgers and hotdogs, you can find these trucks by Googling your local area.
The pet industry is always booming with new ideas and concepts to ease day-to-day tasks and ensure your pet's world is as comfortable and enjoyable as possible. Admittedly, they might not all be relevant or deemed worthwhile but we're sure you'll stumble across something and become an advocate for an idea you hadn't thought of before.
This article was written by Stripes Express. Whilst the company predominantly provide reliable and punctual taxis, they also have pet-friendly taxis available for customers travelling with their four-legged friends: https://www.stripesexpress.com/.
Article source:
https://articlebiz.com
This article has been viewed 1,495 times.
Article comments
There are no posted comments.