Pet Relocation - Tips For International Pet Moving
Author

Ganesh Livingston

Published

September 29, 2019

Word count

596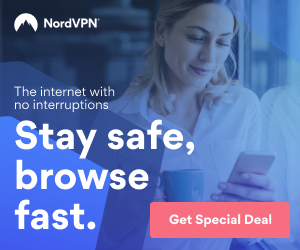 Five Tips for Safe and Humane International Pet Relocation
Owning or adopting a pet should be for life, regardless of what corner of the world your career or other circumstances happen to send you. When planning an international move transporting your beloved pet is only part of a long, daunting list of preparations that have to be made. Many people feel forced to find new homes for their animals rather than subject them to a traumatic transportation - however there are steps that can be taken to ensure the journey is as easy as possible on your companion.
Contact the local consulate of the destination country: The first step in planning an international trip with a pet should be to contact the consulate of the destination country for your pet's importation requirements. Some countries require a lengthy quarantine; others have more rigid standards and some only accept pets at certain airports within that country. The most important thing to remember is just like human travel, pets also need additional documentation in order to enter its desired country. Each country is different, as they all require their own documentation when accepting pets.

Find an airline that will work with you: Contact the airlines that fly to your proposed destination, select one and then check with them to confirm that they will accept your pet on the day and flight that you prefer. This will allow you to see if this date works, or how you can work around their flight times. As soon as you get on the plane, ask a flight attendant to confirm that your pet is on board. That way, if there's been any mix-up and it has not been loaded, you have a better chance of getting something done about it. Some airlines will allow you to carry small pet carriers with you in the main cabin, but only if it will fit under the seat in front of you.

Visit the vet prior to the flight: Your Veterinarian must be consulted well before your departure date. They will give your pet a full check up and advise you on any potential problems and can also assist you with questions or concerns that you may have. Make sure you have all the required documentation, as noted when you contacted the consulate of your destination.

Limit food intake the day before travel: Although they may initially disagree, your animal's potential for a comfortable trip can be increased by limiting their prior food intake. Prepare your pet for its journey by reducing the quantity of food the day before flying. Allow for normal water access as dehydration is a serious danger. Make sure to walk your dog before you go to the airport and before check in, which should be 1-2 hours before the flight.

Equip your pet's carrier or crate with the vital necessities: The big day has arrived! While your pet is out of your sight and care, make it as easy as possible for airline staff to care for them. Your animal's travel crate must meet the airline's standards and be large enough for the pet to lie down comfortably turn around and stand freely in. Mark the crate with "Live Animal - This side up" and include your name, address and telephone number. At least two water bowls and dried food must be attached to the top of the carrier in case there are any flight delays. Any medication that is used for your pet must also be recorded with the name of the drug, the time and directions of administration.
This article has been viewed 1,522 times.
Article comments
There are no posted comments.