The Illusion of CSR Training Is Finally Reality - BUILDING A PROFESSIONAL CAREER PATH FOR CSRs
Author

Steven L May, Cvj

Published

December 24, 2022

Word count

721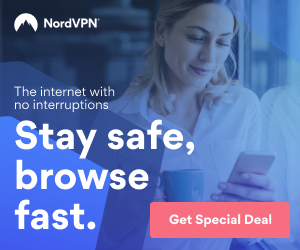 The time was 1976. I was just starting my veterinary medicine career—working the front desk, cleaning cages, helping technicians hold animals, filling prescriptions, and reading fecal floats. In those days, everyone on the team fulfilled all functions of running an animal hospital. It was a crash course in both veterinary knowledge and insanity, and I loved it!
Today, much has changed in veterinary medicine; computers, PIMS software, technology, surgical techniques, anesthesia and pain management, pet insurance, financial assistance companies, virtual consultations, compounding pharmacies, CT, MRI, plus, new career opportunities for veterinarians, and practice managers. With my experiences over the past 43 years, I could write a book on the advancements in veterinary medicine.
However, what has remained the same is the need for more structured Client Service Representative training. Yes, we have all heard of this issue before, but as a profession, we have yet to develop a career path for CSRs.
I attended, participated in, and conducted many front desk training programs, drafted and wrote CSR SOP protocols, conducted training sessions, and watched our industry launch programs to enhance the client experience and relationship building, and still, the same 1976 client service issues are present today.
All I hear in the industry is poor client relations skills, difficulty retaining front desk personnel, missed charges, missed appointment opportunities, and client complaints (of all sorts).
For example, "my lead front desk doesn't understand proper phone skills," they never smile, always too busy even to acknowledge clients who want to check in or wait for an appointment.
So, as a solution, the Practice Owner or Practice Manager may hire a client service specialist, buy CSR video programs, send them to a conference for a seminar-workshop training, and continue weekly front desk pizza lunch session.
I ask myself, when does this hamster wheel finally STOP? I love Albert Einstein's quote, "The definition of insanity is doing the same thing over and over again and expecting a different result." This definition still holds for CSR training.
The most simplistic and strategic solution is to follow a successful track in veterinary medicine. We have CE with certificate programs for Practice Owners, Technicians, Veterinarians, and Practice Managers. Why not for CSRs? Let us build a CSR career path, a roadmap to provide the tens of thousands of Client Service Representatives with the ability to become true professional Client Service Representatives. Educated, trained, and certified within our profession.
After four decades in this incredible profession, I have always wanted to leave a mark so that my contribution meant something. Now, working for a company that will bring real change to our industry by creating two essential programs that will ultimately build a career path for CSRs and benefit all animal hospitals' operations, here is my chance.
Addressing our CSR situation domestically and globally is IGNITE Veterinary Solutions. Because the veterinary profession is unique, their two CSR programs address general practice, specialty, and emergency critical care CSRs. Veterinary Certificate of Excellence-GP (VRCE) and Veterinary Certificate of Excellence-Spec/ER (VRCE Spec/ER) are both immersive CSR training programs using neuro-science and unique learning methodologies designed specifically for adult learning.
Jill Clark, DVM, the founder and Chief Visionary Officer of IGNITE, states, "It's about time we had an authentic career path for our CSRs. This position has been underutilized and under trained for decades. It's time we elevate this role to the client experience leader and revenue driver it is. If you have ever thought you don't have time to invest in this role because they might not stay, I would tell you that if you invest in this role CSRs not only stay, but become valuable leaders of your client experience, revenue capture and overall hospital efficiency."
The VRCE student will learn by the minute. Both VRCE programs contain roughly 32 courses and 40 hours of learning, with testing conducted after the program's conclusion. Once the CSR student passes their examination, they receive a certificate and can add the VRCE acronym after their name.
By investing in the most critical department of an animal hospital, the front desk, we can and will build an even more successful veterinary profession. While client-patient demand accelerates in our industry, we can develop a much-needed career path for Client Care Teams, which will ultimately hold our veterinary profession to its highest standards.
Steven L May, CVJ, has worked in the veterinary industry for over 40 years in senior executive positions focusing on business development, strategic marketing for multiple corporate hospital consolidators, therapeutic pet foods, pet insurance, veterinary diagnostics, and practice management. Steven is a speaker, writer, and media expert. To reach Steven May directly, email stevenlmay59@gmail.com. www.mydailygrowl.com
Article source:
https://articlebiz.com
This article has been viewed 745 times.
Rate article
This article has a 5 rating with 1 vote.
Article comments
There are no posted comments.