Street Dogs in Nepal | Animal Welfare Nepal | Oxsa Nepal
Author

Raina Byanjankar

Published

July 10, 2020

Word count

514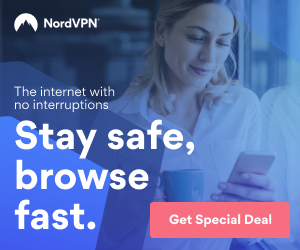 Oxsa Nepal is an NGO that started 15 years ago with the unconditional love for street dogs in nepal. We have been providing food, shelter, and health supplies to the strays located at Jwagal, Lalitpur. Moreover, our home has been serving as the shelter to more than 50 dogs, cats, birds from the past 15 years.
The journey started long ago and the founder of Oxsa Nepal, Ms. Raina Byanjankar, inherited the legacy of her parents. The family shares an undying love for the voiceless and needy. No matter how many strays they adopt and bring home, it's never enough for them.
It all started with Oxsa, a German Shepherd that was growing up with Ms. Byanjankar. Oxsa was never an animal to the family and they loved her like a daughter. Raina and Oxsa would do many things together and shared the precious bond of sisterhood. However, their bond didn't last long as Oxsa's story came to an end. The whole family was shattered and completely devastated.
A major part of their lives had gone missing and soon enough Oxsa Nepal was founded with an idea to help the strays. The Byanjankar family started feeding the stray dogs around their area, Jwagal (Lalitpur). Even though they provide shelter to over 50 dogs, cats, and birds, the family has never stopped feeding the strays around their area.
Oxsa Nepal is more than a foundation – it's the home of emotions and feelings for the voiceless animals. It is also involved in rescue and treatment of the needy ones. Moreover, it helps the strays find a loving and caring home. Besides these, Oxsa Nepal is actively involved in raising awareness among people to help the stray animals.
For the foundation, these voiceless animals are all they have and in most ways, the same implies to the strays. Greatest believers of the phrase "If not us, then who?", Oxsa Nepal continues to exhibit a selfless act of love and care. While you are spending your time reading this, Oxsa Nepal is feeding a stray somewhere.
Oxsa Nepal runs different campaigns to help stray animals. Imagine not being able to express hunger or thirst. It sounds difficult to us yet these animals go through this every day.
Every animal has the right to live happily with love and care just like human beings. Our aim is to reach out and help these voiceless strays in sadness and pain. Our mission is to advance with the protection and welfare of stray animals. To raise awareness against the inhumane treatment of street dogs in Nepal, and enhance the human-animal bond. We aim to create a world where street dogs and animals can coexist with human beings free of chaos and suffering. Our top priority is Animal care, We improve the quality of food and shelter for the street dogs in Nepal and we feed all strays in our area. We also promote adoption over perchance and also encourage people to give a place in their heart for these street animals so that they can get a second chance in life.
Oxsa Nepal plays its part in uplifting the situation of street dogs in Nepal. From feeding and rescuing the strays to finding them a loving and caring home.
Article source:
https://articlebiz.com
This article has been viewed 2,181 times.
Article comments
There are no posted comments.