The Risk Of Neglecting Your Pets Oral Care!
Author

Bradley Elliot

Published

December 6, 2013

Word count

512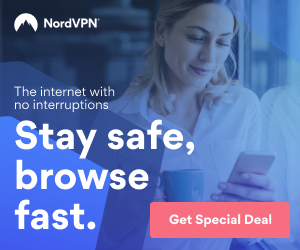 Whilst most pet owners are concerned about the oral hygiene of their pet, many others should understand that this is a matter that could possibly carry severe repercussions if left unattended. The problem does not end with just the mouth. It goes on to unleash various other medical complications that may in some cases, prove to be fatal.
Pet owners at times may notice their cat has a bad smell. They may ignore it. However, the bad smell coming from the pet's mouth may be a sign of oral disease. The fact is that a cat's oral hygiene is essential for maintaining the overall health of the pet.
Poor oral hygiene does not only cause tooth decay or gum disease. Apart from aggravating these conditions, poor oral hygiene goes on to cause serious health issues such as heart, kidney and lung diseases. A cat's teeth are most vulnerable to plaque build-up. The plaque could go on to cause separation of the gums from the teeth. This would in return cause the formation of packets of bacteria which result in infections. The problem does not end here as it goes on to afflict the internal organs of the body. Failure of internal organs such heart and kidneys could possibly result in death.
These are the reasons why any pet dental problem needs to be avoided. The best way to do so is by introducing hygiene practices early. Though it is difficult to train a cat to accept routine brushing, it becomes easier once you start doing it regularly. There are some brushing techniques that need to be learnt.
Another important aspect of preventing a pet dental problem is inspecting the cat teeth for any signs of oral diseases. In particular, the presence of inflamed gums or cysts under the tongue needs to be checked. Regular checkups and follow-up appointments are a good way to prevent the pet dental problem.
Cat teeth unlike humans do not suffer from tooth enamel decay. Generally it is an infection or inflammation or receding of gums that afflicts them. This is exactly what causes discomfort and drooling in the pets. Dental disease as pointed out earlier, can cause heart and kidney diseases in older cats. This is because of the bacteria that live in the infected tissue that could go on to enter the blood stream and hence affect the internal organs.
Hence, as it can be seen, cat teeth are vulnerable to tartar and plaque. These can give rise to a host of other medical problems such as gum disease, tooth decay and infections. The next possible cause is the failure of internal organs such as the heart and kidneys because the bacterium that has accumulated in the gums finds a way to enter the blood stream and lodge itself in the internal organs. This calls for the need to attend to the cat teeth to avoid any oral health problems. This needs to be addressed occasionally so that an overall good oral hygiene can be maintained. This is because cat teeth require special care.
Bradley Danial Elliot is a outsource content writer, He loves to writes on pets health related subjects. now a days he is writing for Informpet UK.
Article source:
https://articlebiz.com
This article has been viewed 2,595 times.
Article comments
There are no posted comments.