Gerard "Jerry" Brewer - Wilmington, NC - Fraud
Author

Rsa Funding

Published

March 6, 2016

Word count

546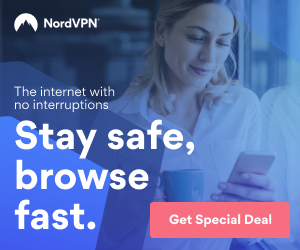 On 8/10/2015 our group, RSA Funding, LLC wired $75,000 to the account of Bernstein & Feldman PA Attorney Escrow Account in a joint venture program that was supposedly arranged and sponsored by a Mr Gerard "Jerry" P Brewer of Wilmington, N.C. for project financing.
At the time we entered negotiations with Mr Brewer, he claimed his company, BFI, LLC was the originator of the joint venture program. We were informed by Mr Brewer and his consultant, Mr Mark Robbins of San Fransisco that the funding process would take 60-75 days from the date of receipt into his attorney's escrow account.
Three to four months passed and Mr Brewer's joint venture program failed to fulfill its loan obligation to RSA. We maintained consistent but amicable talks through the beginning of December in an attempt to work through the "funding process" with Mr Brewer.
After, getting nowhere with our request to close our transaction, we requested a full refund of our deposit as called by Mr Brewer's "BFI Contract". At first Mr Brewer was very sensitive to our need to rectify a situation that had turned bad. RSA was promised on several occasions that its deposit would be returned promptly.
Promptly came and went so RSA requested that the law firm of Bernstein & Feldman PA return its deposit held in escrow plus a $25,000 penalty for non-performance as stated in the BFI, LLC contract. After several calls to the Bernstein Law Firm, Mr Alan Bernstein finally returned our call and in a very arrogant fashion told us that he was no longer holding the funds in escrow and that he was not responsible for the now lost funds. This point we dispute to this day.
Following Mr Bernstein's statements, RSA engaged it's law firm to take legal action to recover its "lost" deposit. During it's due diligence, RSA's law firm discovered that Mr Brewer's company, "BFI, LLC" was not a legitimate entity, and in a call with Mr Maxwell of RSA, Mr Brewer confirmed that, in fact, BFI, LLC was not a legal entity and was never a registered business.
RSA then re-contacted Mr Alan Bernstein and Mr Bernstein claimed that the RSA deposit was immediately sent to the personal account of Mr Gerard "Jerry" Brewer. RSA and its attorneys are of the strong opinion that this breach constitutes not only fraud in the inducement of funds but also civil theft. It must be clearly stated that at no time did RSA contemplate or give any type of permission that would have allowed its funds to be turned over to Mr Brewer. RSA was always of the understanding that its funds would remain in escrow until either the transaction was closed or its deposit was refunded. Neither happened.
RSA continued past early December to contact Mr Brewer; however, Mr Brewer informed RSA that his attorney would not allow any communication. This was of great disappointment to RSA as it had previously a very good working relationship with Mr Brewer.
Unfortunately, RSA was forced to file a civil complaint for theft in seeking the return of its funds against Mr Brewer and others involved in the fraudulent transaction.
RSA continues to call upon Mr Brewer and Bernstein and Feldman PA to honor the contract commitment and return its deposit plus applicable damages.
This article has been viewed 4,106 times.
Article comments
alex · 2 years ago
Have you tried getting your money out from your binary account and was unable to place a withdrawal? Have you found your self wading through excessively complicated terms which might seem impossible to meet, all because you traded with an unregulated broker? Do not panic, I have good news for you. I lost over $200k to an unregulated broker who stocked my trading capital and denied me access to my account. But thank God I have recovered all my lost funds, through the help of a certified binary recovery expert. if his assistance is needed, kindly get in contact SWIFT COIN RECOVERY [swiftrecovery11@gmail.com] and he will guide you on effective steps to take and get back all your lost funds
---