Arbonne Scam? Looking For The Truth?
Author

Brando Olynyk

Published

May 6, 2015

Word count

638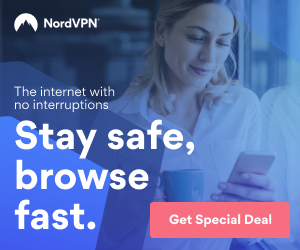 Since 1975, Arbonne has been manufacturing products and distributing them all around the globe. It's still perplexes me when people ask whether or not an MLM company is a scam..
With Arbonne you can find review after review, but I'll shorten the anticipation and let you know it's not, but before I continue along here with our discussion I want to make some things clear. I'm not in any way shape or form affiliated with Arbonne and I also do not use their products.
That said though I have been involved in the MLM industry for some time now and I've been able to get around some of the biggest legends so I can tell you from my own personal experiences some of the things most people don't see that are covered up on the 'surface level'.
For people who fall familiar with how Network Marketing works in North America regarding the laws of what's a loud and what's not it becomes very clear that Arbonne is not only a great company that's been around for decades, but it's a excellent way to build a home based business following the guidelines making it safe and legit in any part of the world.
Not only is Arbonne strict with how they operate which is probably why they've lasted longer than most MLM's, but they have won countless awards for their company and business opportunity.
To be honest Arbonne is quite the force when it comes to the MLM profession with leadership and vision most other companies seem to lack.
However that leaves out the important question which generally comes from a lack of MLM understanding where people miss conceive it for a 'pyramid scheme' – which is funny because usually those same people who call everything a scam don't even know the definition of a proper one when they actually see one.
All you have to do is really look into the background of Arbonne and the value they have been providing to the marketplace.
They have an excellent assortment of products really all around the core of internal health. Which is something that makes them stand out from any other competitor. I have a cousin who uses Arbonne to boost their metabolism and energy throughout the day and have heard nothing but positive things. Ha, who know's maybe I'll become a customer now…
Their compensation plan is fairly good in the MLM industry. They give 15% commission on orders placed by personally registered Preferred Clients and 4% override on the Override Volume (OV) of all personally sponsored Independent Consultants. Even though this isn't my preferred way, it tends to be working for the last couple decades so I won't contradict it. It has been tested internationally and totally stands on it's own.
Lastly, look what the actual distributors who have been with the company for a long time are saying about it. It's a pretty rare phenomenon to run into a company with such raving reviews from even the people who aren't earning the biggest checks.
It's simple – Arbonne is NOT a scam.
If you're going to become involved in the Arbonne business, rather than wasting your time wondering whether or not this business model is a scam, it would greatly benefit you to learn instead the critical skills that you need to understand to take your Arbonne business to the next level, and recruit your first distributors.
Which in that case all comes down to your individual ability to sell and recruit. That's all you'll be doing as a business associate because that's all you get paid for in this niche. Selling.
My suggestion is if that's you.. Learn marketing. This is a marketing industry.
Brando Olynyk wrote this Arbonne Scam Review to help people learn better and prosper in their business. If you want how to generate more leads and sponsor more people every single day into any business, visit Brando Olynyk's MLM training now
Article source:
https://articlebiz.com
This article has been viewed 5,355 times.
Rate article
This article has a 1 rating with 1 vote.
Article comments
There are no posted comments.