Actualizing Your Wise Business Mind
Author

Pam Britton

Published

October 6, 2012

Word count

807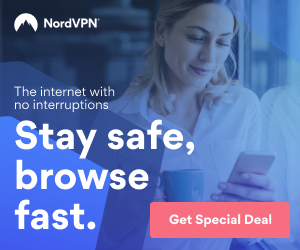 In order to actualize anything we need to be fully present. In business, especially, we must remove all blinders. We must pay attention to all thoughts we have about the potential opportunity in front of us, not just the positives.
MONEY MAKING POTENTIAL IS GOOD BUT NOT AT THE EXPENSE OF USING YOUR RATIONAL MIND!
Too many times we get so driven by the "money-making potential" that we set aside our rational minds, sweeping under the rug anything that doesn't feel quite right. If you want to not get burned you must stay grounded and centered and trust your inner wise mind.
I now have under my business-belt of knowledge, some first-hand experience with a relatively new opportunity (which shall stay un-named) and wanted to share my process with you--
GREED IS THE CULPRIT--IT IS HUMAN, WE ALL POSSESS IT SO WATCH OUT FOR IT!!
To put it bluntly, what got me burned this time was greed. That's right-- pure, unadulterated greed! It is not something I am proud of but it is a human quality we all have. Smart entrepreneurs need be aware of their own greed when considering investing time and money into any new business.
The wise business person activates and turns the volume way up on the discriminating mind's antennae. With so many online opportunities it is easy to get mislead or scammed. I'm not saying we should look for the scam potential in every opportunity we meet. I'm just saying we need to turn on our intuitive powers after we've completed the other fact-finding due diligence efforts.
PAY ATTENTION TO THE PIECES OF THE PUZZLE THAT JUST DON'T FIT
Once we've filtered out those parts that do not seem quite right we should look at those areas which do not fit with the rest of the picture. It is in those puzzle pieces that don't quite "fit in" that we may find the key to choosing or NOT choosing a legitimate, potentially profitable business opportunity.
In my case, I have always given greatest weight to the opinions of business partners who I trust, who have steered me down paths that have been quite profitable. However, even those we trust and who we know are not scam artists are capable of walking down the wrong path by their own greed factors. This is what I believe happened to me with my recent business loss.
EVEN TRUSTED BUSINESS PARTNERS ARE CAPABLE OF THE GREED FACTOR--THEY'RE ONLY HUMAN, JUST LIKE YOU!
My trusted business partner said to me as he referred me to this particular opportunity, that it had taken him a considerable amount of time to make up his mind before he decided to get started. He said what changed his mind was that others who had begun placing their advertising dollars into the opportunity were already in profit mode. He said they were doing well financially and had first-hand knowledge of these people. He went on to say that he trusted these entrepreneurs and knew their characters, so decided to give it a go. However, he did agree with me that the opportunity sounded "too good to be true"--both of us used to tell one another that "if it sounds too good to be true then it probably is!"
What is noteworthy here is that I completely ignored my internal voice that was telling me not to take part in this business model as it definitely sounded too good to be true. My rational mind knew that it was too good to be true, yet I forged ahead anyway. I began engaging in "wishful thinking" that just this one time it was not too good to be true. In other words, I deluded myself. I placed a false protective shield around my efforts based not on reality, but on hope for a pie-in-the sky positive outcome, just in this one case--my case! Not very wise, indeed!
HOW TO ACTUALIZE YOUR WISE BUSINESS MIND--
The wise mind values the internal voice which intuits potential danger ahead.

The wise business mind does not act on "too good to be true" sounding business opportunities.

In short, to actualize your wise business mind pay close attention to your gut feeling and do not sweep it under the rug. Examine it very closely.

Do not make any sudden or abrupt business decisions.

Do not hesitate to stay away from an opportunity if your wise mind cautions you against it.

Know that everyone, even your trusted business partners with whom you may have had many positive, profitable experiences, are only human and capable of greed, just like you.

We are all human and capable of greed and delusion. The wise entrepreneur is aware of her/his own humanness and acts to reduce it!
As always, going on beyond, I wish you well in your future business adventures!
Pam :)
Pam Britton is an entrepreneur, certified clinical hypnotherapist and NLP practitioner
who combines her passion for service with an entrepreneurial mindset. Pam offers phone coaching for those who wish to be positioned on the forefront of the latest trends in positive psychology. Learn more at www.pambritton.com
Article source:
https://articlebiz.com
This article has been viewed 5,849 times.
Rate article
This article has a 1 rating with 1 vote.
Article comments
There are no posted comments.