PROMIS@Service Sarl / Balimo Investments - Fraud
Author

Rsa Funding. Llc Delaware

Published

August 11, 2015

Word count

389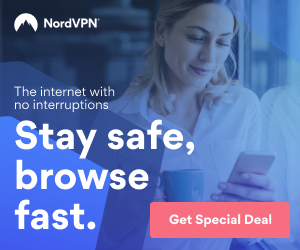 Our company was originally induced to provide a $250,000 escrow deposit to Swiss company, PROMIS@Service Sarl (http://promis.eu/eu/the-company/). On 7/3/2015 our company, RSA Funding, LLC (Delaware) executed a tri-party escrow agreement between RSA Funding, LLC (Delaware), Balimo Investments AG Switzerland (Lender) and PROMIS@Service Sarl (Stated Escrow Agent). The agreement said at no time until our transaction was funded would the "escrow deposit" be released. The escrow was only to be released AFTER the transaction was completed with Balimo and then it was to be returned to RSA Funding, LLC Delaware --- NEVER to PROMIS@Service Sarl.
We made several demands of PROMIS@Service Sarl and Balimo Investments AG to release the escrow funds; however, all requests were ignored.
Finally, today, PROMIS@Service Sarl sent to RSA an email that they indeed had taken our "escrow deposit" in and promptly spent the funds on their company without our permission. PROMIS@Service Sarl claims that Balimo Investments AG "forged" the "Escrow Agreement", and thus, they are not responsible. The problem for PROMIS@Service Sarl is that we're not their "investor" as they claimed. Further, our company is not a bank or financial institution. PROMIS@Serivce Sarl's ignorance is not acceptable. One would think that PROMIS@Service Sarl would've questioned the validity of funds coming from the United States and not Switzerland or Europe, however, they just accepted the funds without question.
We're not sure who exactly is telling the truth in this dispute; however, the facts of the terrible experience are - 1) We SWIFTED an "escrow deposit" of $250,000 USD to PROMIS@Service Sarl on 7/3/2015; 2) We were to have a loan closed by Balimo Investments AG not later than 7/10/2015 which never closed; 3) PROMIS@Service Sarl used our "escrow funds" for its own use and is now claiming ignorance that the funds were from an "investor" who they will not name. It would seem that our company turned out to be their unintended "investor". At any rate, we are not and NEVER intended on being an investor of PROMIS@Service Sarl.
We will continue to demand our funds returned from PROMIS@Service Sarl until they return the funds that they took in and used for their purposes. We are working diligently with authorities in the U.S. and Fedpol to aid us in the return of our funds.
This article has been viewed 5,279 times.
Article comments
RSA Funding, LLC · 8 years ago
Again, Ms Rehm has no idea what she's talking about. On 7/3/2015 Ms Rehms company accepted $250,000 USD from RSA Funding. She later admitted to me in an email that her company took the money in and promptly spent it on her business without our permission, nor did she do any due diligence on the funds to verify what the funds were for or where they came from. One would think that a European citizen taking funds from an American company would think it suspicious and question the validity of the funds. This lady did NO verification. Further, she continues to use the word "extortion" involving an individual who STOLE money from me 7 years ago. This was not an "EXTORTION" attempt. Rather, it was pure theft/fraud. Further, I SUED the individual who STOLE my escrow deposit and I received a VERY LARGE MONETARY JUDGEMENT against the individual involved. What Balimo Investments AG had done to our company, RSA Funding, is EXTORTION. They used a "bait & switch" tactic and then demanded a large amount of money, and if we refused their demands, they would not fund our loan or order PROMIS@Service Sarl to return our escrow deposit. Ms Rehm, get your facts straight and have your counsel explain the difference between EXTORTION and theft. The bottom line is Ms Rehm accepted money from our company that was not intended for her use and she WILL NOT come to terms with that fact. She just attempts to defray attention from the $250,000 USD that she accepted from us and refuses to pay us back. For an intelligent lady like Ms Rehm, she certainly doesn't understand that she is most probably caught up in the middle of a Ponzi Scheme. Ignorance in her case most certainly doesn't allow her to keep the funds that she acknowledged she accepted and then spent. She maintains that the $250,000 USD came from an "investor". She just doesn't want to admit that RSA Funding, LLC became her "INVESTOR" by fraud. Unfortunately it appears it was fraud by this Balimo Investment group and she is in the middle of a classic "pyramid" scheme.
---
Caterina Berbeni-Rehm · 8 years ago
We, PROMIS@Service, never heard of Balimo, Maxwell's RSA Funding, or Gosta before being attacked through the falsification of my signature as CEO and misuse of our company's name as an "escrow" company. Mr. Lawrence (Todd) Maxwell from RSA Funding, LLC Delaware is disseminating incomplete, wrong and defamatory information based on a falsified contract signed by Mr. Maxwell without prior control of the parties involved and without checking the authenticity of such contract. There are different RSA companies in the US and we have signed a genuine contract with our investor. The police, our bank and other authorities are informed with the necessary proof of evidence. The following article (The Ledger, 2010), raises the strong impression that Mr. Maxwell seems to be familiar with actions of attempted extortion: http://www.theledger.com/article/20100910/NEWS/9105046 With kind regards, Caterina Dr. Berbenni-Rehm Founder and CEO, PROMIS@Service Sarl
---