Be aware of scammers targeting small business – Tips to keep your business safe
Author

Luciana Muratori

Published

October 9, 2017

Word count

919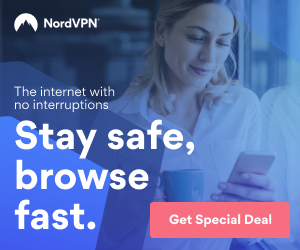 At Shop For Safety, we constantly get phone calls from scammers.
I believe it is important to share these stories and alert other business owners. Please read on, be aware and don't fall in any of these or other scams. You will be targeted, there is no doubt, so keep up your guard and be vigilant.
One day we received an email from a gentleman who said he was in the UK.
He asked for a quote; a big order containing several hard hats, visors, safety goggles and fire hose reels, which are very heavy and bulky. Obviously we got very excited with the prospect of such a big sale.
I sent him a quote with the shipping costs to the UK using our usual delivery courier.
He asked if I would mind using another courier company, one that he had used many times before and offered good service at reasonable prices.
I said there shouldn't be a problem.
He then asked if I could get a quote with his preferred shipping company and said he would pay for everything in one transaction, with his credit card. We would then have to pay the courier ourselves.
I didn't think much of it and mostly, I wanted the sale. The quote for his suggested courier was cheaper than with our usual courier (still over AU$2,000). I remember thinking what a good find for future orders.
I sent him the information and he sent me the details of his credit card to process for the full amount of the purchase and shipping.
I processed the credit card and all went well. I contacted our suppliers and organised all the products we would need to fulfill the order the order. After about 3 days the money was available in our account, so I contacted the courier company and asked them to book the collection.
They instructed me to do a wire transfer to their account in Nigeria in order to confirm the booking. This rang many bells in my head. But I thought, well, the money is in our account, so what could happen?
I thought I was safe since the money was already in the account, but I had an uneasy feeling about doing a wire transfer to Nigeria. I decided to speak to a friend of mine whose husband also has an online store and asked for advice. Luckily I did so!
He told me that similar scammers approach him every now and then. He sells computers and printers, which are also heavy and bulky. He told me that the scammers want the money that you are paying for the shipping company. That nobody is likely to ever come to collect the goods because the shipping company is a bogus.
I was told that although the money was in our account, it was likely that the buyer had used a stolen credit card. Once the credit card owner would see the transaction and realise they hadn't done it, they would contact their bank, which would in turn contact our bank and ultimately after a lengthy process, they will take the money back. I would be liable for it, unless the credit card owner had typed a pin or signed the credit card receipt, which he had not, as I took the card details from an email.
I contacted our bank and explained what was happening. They advised me to wait and said they would try to contact the other bank and check on that credit card and the payment. After a few days, they told me that the card had been reported stolen and that I should indeed refund the money.
Had I done the wire transfer to Nigeria, we would have lost over AU$2,000.
Be very wary of taking payments from credit cards over the phone or email, and even more wary to take payments from international credit cards. The onus is on you, unless the credit card owner types a pin or signs the credit card receipt.
If you research online, you will find more information on this.
This was by far the worst of all attempted scams we suffered, but by no means the only one…
People call us from all sorts of publications, asking if we would like to place an advert in their magazine.
They claim to be from the Firefighters Association, Ambulance NSW, Orphanages and all sorts of other publications who help people.
I always ask them to send me an email, with a link to their website, a hardcopy of the publication and information such as price and yearly distribution in writing. After literally dozens of calls from so many different publications, only one ever bothered following though and sending me a hard copy and some info. All others were scams.
Email scams are also rampant. We also have a store on Ebay and we use Paypal as our payment getaway.
Often there are emails pretending to be from Ebay or Paypal requiring urgent action. It always has a link and it asks you to click on that link. Don't ever click on it. It will take you to a bogus site, which will try to get your business details and create havoc.
Scams can be checked online, so if you are unsure, ask for their name and number and say you will call them beck in one hour or so. This should get rid of them if they are fakes anyway.
Be aware, and keep your business safe!
My goal is to conciliate profit creation with a positive social impact.
I have always been quite entrepreneurial.
I moved to Sydney in 2010 and decided it was time to make things happen instead of waiting for the right moment. So, I created Shop For Safety.
Shop For Safety is an online store that sells hundreds of quality and innovative safety products from reputable brands such as Bollé, 3M, Uvex amongst several others.
Check it out at:
https://articlebiz.com
This article has been viewed 1,775 times.
Article comments
AustinNuh · 5 years ago
Hi I Have HOT clients to your business. How can I contact With you ?
---