Grati-texts & Grati-tweets - From High Tech to High Touch
Author

Karyn Buxman

Published

August 7, 2016

Word count

514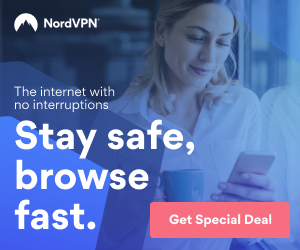 My alarm clock didn't go off. Someone had already used up all the hot water before I could take my shower. We'd run out of coffee (gasp!). And to top it all off... my "fat pants" were feeling a bit snug-aaaaaauuuuggghhhhhh! This was shaping up to be a miserable morning. I heard my phone chime and my heart skipped a beat. Had I gotten my times mixed-was I late for work? I snatched my phone off the table and saw the text:
"I just wanted you remind you how amazing you are and how grateful I am that you're in my life."
My eyes teared up and my heart swelled. My sister, a busy physician three time zones away, had taken 30 seconds out of her busy schedule and had changed the course of my entire day.
Studies show that one way of increasing your happiness set-point is to practice being grateful. Studies vary slightly in their findings, but in a nutshell, writing down three things daily will raise your level of happiness more than writing down a list of items you're grateful for weekly. Sharing your gratitude or appreciation with another person boosts your happiness level even more.
And get this! In one study, people who focused on gratitude rather than hassles felt more optimistic about their future, felt better about their lives and even did an average of 1.5 more hours of exercise a week. (So I can be happier and shed the fat pants!)
In this fast-paced, high-tech world, it may seem unrealistic to try to squeeze in one more task on your to-do list. Instead of switching from high-tech to high-touch, you can be high-tech AND high-touch! Take 30 seconds to practice "Grati-text." Think of someone who has made a real difference in your life, and shoot them a text telling them so.
Being happier has lots of benefits that go beyond just feeling better. You can be healthier, more creative, more productive, and people may find you more attractive! (No joke!)
Here are 7 quick High-Tech AND Hi-Touch ways to express your gratitude:
Whip out your phone and send a Grati-text (A text message that expresses gratitude): Tell someone how much you appreciate them and why.

Express your gratitude in what I call a Grati-tweet (a tweet that expresses gratitude): 140 characters or less of your appreciation via Twitter.

Use the video function on your phone to record your thanks in less than 30 seconds. Then email, text it or post it via your social media.

Record a video of gratitude and upload it to a platform like YouTube or Vimeo.

Send an e-card to someone that says "I appreciate you." (There are tons of fun AND free resources. One of my favorites is Just Wink-funny [edgy] and you can personalize with photos, comments and your signature.)

Leave a short voicemail for that special someone letting them know how special they are.

Find or create a meme that expresses your sentiments and post it to their social media.
©2016, Karyn Buxman. All rights reserved. Reprints welcome so long as all links the byline are made live.
Neurohumorist and professional speaker Karyn Buxman knows the key to experiencing real results from strategic humor is consistency. For help in establishing your humor habit and using it to increase sales and customer satisfaction sign up for her free ezine, LevityWorks, at http://www.KarynBuxman.com or buy her book "Lead With Levity" at http://karynbuxman.com/writing/.
Article source:
https://articlebiz.com
This article has been viewed 1,921 times.
Article comments
There are no posted comments.