Be the Best Man
Author

Billy Ray Davis

Published

May 5, 2017

Word count

756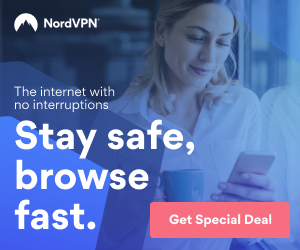 Thoughts from the Soul of a Man…
…Putting the "Best" in Best Man – Be a Best Man for Life
Well, here we are, your best friend is getting married and he has asked you to stand with him as his Best Man. Cool. For many of us the next thing we think of is "when do you want to have your bachelor's party?" While I am not here to be 'Darryl-Downer,' I would like to take a little time and discuss the serious responsibility of being a Best Man.
The tradition of having a best man to assist the groom throughout the wedding process is well rooted in human society. This role, although sometimes it may vary in name, is to support the groom as he prepares to marry his chosen bride. If you are like me, the first thing you will want to do when asked to do anything is research and find out just what is expected of me. An hour in a bookstore or on the internet will definitely give you a very thorough description of what a best man should do before and during the wedding, as well as some pretty sound advice on those things the best man should avoid in the interest of style, tastes and decorum.
However, I want to look a bit beyond the festivities and traditions of wedding planning and give some thought to what the best man does after the wedding and honeymoon are over. Once the tuxedoes are returned and the loose ends are all tied up. What does the best man do now? Does he need to anything at all? Well there is not a lot of data on this aspect of the job. Yet, it is during the daily routine of living everyday life that the best man can truly support his best friend in his new roles of husband, father and provider for his new family.
One of the traditional duties of the best man is to sign as a witness on the marriage certificate. Something this simple can serve as a true reminder of the collective commitment to this marriage. As a best man, you want your support to be a reflection of the act of signing that marriage certificate on a daily basis and most of all, during those times when your buddy needs to know he and his wife have a true friend in you.
Truth be told - marriage is a life-changing event to say the least. Yet once the wedding is over young couples are often left alone as they try to find their way down that path to happiness. The only models and examples are friends and family. So often the best man is the first person consulted the most trusted friend and the one who gets to witness the groom's transition from single to married.
As men, we are tempted to just go it alone or even just wing it; however, the calm, reassuring word of a friend can go a long way in helping to cope with the pressures of marriage and life.
This is what it really means to be the best man. It means becoming the best confidant, supporter, questioner and speaker of truth your friend could ever ask for when needed. This does not mean the best man should have all the answers or that the ones he does have will be right ones. Nevertheless, what it does mean is that you will be the friend you have always been, even in these times of change and adjustment. A best man supports not only his long-time friend, but he also supports the marriage and the health and happiness of their home.
This can mean some late night phone calls, some boys' nights out that end early, and resisting the urge to complain that your friendship is not as it used to be. This is where being the best man really makes a difference.
As the best man, we want to strive to be that friend, the one who is doing all that he can to support our friend and his marriage.
I want to encourage all those 'best men' who will be standing in support of their best friend. Do not let the bachelor party, the smooth trip to down the alter in your suave suit or your witty toast at the reception be the defining moment of your time as a best man.
I challenge you to move beyond the celebration and be the best man for Life!
Billy Ray Davis Jr. is the owner of Cardinal Communications, husband and father. He and his family live in Burke, Virginia.
Article source:
https://articlebiz.com
This article has been viewed 1,750 times.
Rate article
This article has a 3 rating with 2 votes.
Article comments
There are no posted comments.