How To Do Your Own Wedding Makeup
Author

Lee Jia

Published

September 2, 2017

Word count

936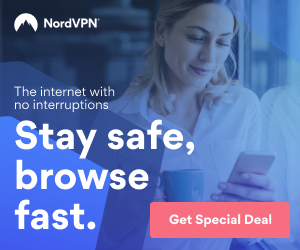 There are many different types of brides out there; some like to opt for makeup artists on their special day, while others don't. It wouldn't be a surprise if not every bride would want someone other than herself to do her makeup, as no one other than her would know the contours of her face or what products would suit her best. Of course, with anything wedding-related, a little planning goes a long way to ensure that everything goes without a hitch on the actual day. If you are looking to do your own makeup on your wedding day, below is our guide to help you achieve it.
Pick an Inspiration Photo
Before starting, every bride should do their own research and look up reference photos of different looks they'd like to emulate. By doing so beforehand, you will have ample time to find and tweak any looks to suit your face.
Practice, practice, practice
As with most wedding-related decision, you don't want to wait until the last minute to apply your wedding-day makeup! No matter how skilled you are, it's best that you try out the look ahead of time so that you can make notes to yourself to remind you which products are best to use, and how you should use them.
Prep the Skin
Remember to spend time on your skin by cleansing, toning and moisturising it to remove any dead skin cells and hydrate the rest of the face. Also, don't forget about the lips! Wear lip balm whenever possible to keep your lips hydrated and conditioned.
Get the Perfect Base
Your face is your canvas, so it's important that you set it right. Start out with a face primer as a base, and depending on the type of look you choose, opt for a mattefying primer if you want to reduce shine or an illuminating one if you want a radiant look. Apply foundation, and don't forget to blend your foundation all the way to your ears and neck (and even shoulders, depending on the type of dress you're wearing). After applying your concealer, set it with loose powder to prevent your makeup from slipping.
Pro tip: SPF can affect photographs, so if you need to use sunscreen on your big day, use nothing higher than SPF 15 to avoid looking like a ghost during flash photography.
Conceal Dark Circles and Blemishes
If you have dark circles, or blemishes you want to conceal, use a matte concealer to instantly hide any imperfections and set it with powder. If you find that the coverage is not enough, apply another layer on top by repeating the same process. Also, remember to dab the concealer – don't rub it in!
Add Some Definition with Contour
To warm up the face, apply some bronzer starting from your hairline down to your cheekbones and jawline. Remember to start out lightly and slowly build it up as you go – the last thing you would want is to look muddy!
Don't Forget the Blush!
Blush the apples on your cheeks to add colour back into your face. The secret to finding the perfect shade of blush is to match the tone of your natural lip colour. When applying blush, apply a bit more than usual as the colour tends to fade away during photos.
Perfect the Brows
If the eyes are the windows to your soul, then brows are the frames to your face. Perfect your brows by filling them in with brow powder, working it out to the tail; remember to go with your brows' natural shape. Blend out any harsh lines using a spooly brush.
Pro tip to find the perfect brow shade: If you have darker hair, your brows should be one-two shades lighter. If you have lighter hair; your brows should be one-two shades darker.
For a Natural Eye Makeup Look
Use an eyeshadow base to lock down the colours of your eyeshadow, opt for lighter coloured shadows all over the lid and medium-toned colours around the crease. For a wide-eyed look, tightly line your eyes using a pencil liner on the top and bottom of your lash line. Then, use liquid eyeliner to create a line that extends in an upward slant to open up the eye.
Enhance Your Lashes
If you are not used to using falsies, go for a volumising and lengthening mascara. Yet, if you are comfortable with false eyelashes then make sure to test them out beforehand to ensure that it looks as natural as possible; remember false lashes are supposed to enhance your natural lashes, not change them completely.
Seal It with a Kiss
For perfect lips, avoid colour bleeding by using a lip liner to shape and fill your lips before applying your lipstick. Apply your lip colour on top to seal it.
Pro tip: Don't smash your lips together after applying your lipstick as it will transfer your lip colour unevenly throughout the lips. To set your lipstick in place, dust a little setting powder over the top of your lips using a tissue paper as a barrier between your lips and powder brush.
Bonus: Splurge On a Setting Spray
On your big day, you would want your makeup to last as long as possible. The best thing about setting sprays is that it doesn't only prevent your makeup from wearing off, but is also sweat-proof and water-proof. Some setting sprays even have formulas that can make your makeup last up to 16 to 18 hours at a time!
See more at: https://www.blissfulbrides.sg/articles/how-to-do-your-own-wedding-makeup
Blissful Brides is Singapore's leading Wedding search portal providing all info on wedding photography, gowns, venues, bands, banquet, wedding planner and Bridal Boutiques and much more.
Article source:
https://articlebiz.com
This article has been viewed 1,725 times.
Article comments
There are no posted comments.