Save Big with Easy-Run's Fall Special!
Author

Al Freilich

Published

November 8, 2017

Word count

669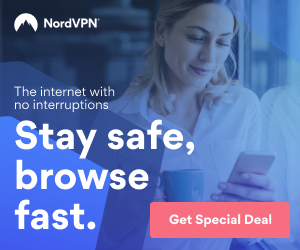 Lots of automotive problems start under the hood. So, whether you're in the auto shop industry, or are working on your dream car, using the right tools to get your engine running is crucial. That's what Easy-Run is here for! For the whole month of October 2017, when you purchase an Easy-Run Professional or Shop Series engine test stand, we'll throw in 3 options free! This includes a caster set upgrade, automatic transmission kit and throttle control system, a total value of $231.85. Hurry though, this offer expires October 31st! To take full advantage of this offer, you must purchase through our website (not Amazon or eBay), or by calling us directly at (800) 780-0634.
Learn Why the Easy-Run Engine Test Stand is Perfect for your Garage
There's countless amount of ways you can go about fixing up your ride's engine. The best way though, is with an engine test stand.
For over 20 years, our goal has been to the world the best engine test stand. Our engine test stands will fit right into your workshop. We've built our design around supporting all types of engines, foreign and domestic. We eliminate wasted time spent uninstalling and reinstalling your engine to diagnose problems. You'll save yourself frustration having to figure out how you'll be able to reach certain parts of the engine when, with one of our stands, can freely tweak any part of the block with absolute freedom. No other engine test stand makes it so you can easily remove the radiator assembly and dash panel system out of the way so you can reach the front and rear of the engine. We maximize safety by making sure the fuel tank, exhaust and battery are at a safe distance from each other.
Easy-Run engine test stands aren't the cheapest solution out there, we'll give you that, but they are the perfect solution. You won't find any $599 model on the market that achieves the same high quality or reliability. There isn't a $1000 model out there that makes it easy to test your engine outside of its holding. No model that costs as much as ours can brag about its durability, storage or its own personal tech line support. You will though, find all these traits in both the Professional and Shop Series engine test stands.
The Easy-Run Advantage
We're ready to put into your hands the best engine test stands on the market and include our exclusive Fall Special deal for website users. To make it easy for you, we design and build our test stands right here in the United States of America, bringing down the cost of shipping nationwide. We provide technical support should you need help with assembling or using one of our engine test stands. As we'd like it, we speak only the truth about our products and make it transparent. If you were curious, we use our own engine test stands at our own automotive repair shop in Riverside, CA.
Some of our past customers made clear they were disappointed with their makeshift or cheap test stands prior to finding us. Soon after they purchased and had delivered one of our engine test stands, they left us a message with gratitude clearly written all over it. If you are looking at other test stands, call us! You've no reason to be disappointed in an engine test stand that doesn't promise the same satisfaction we do.
Get Your Professional Engine Test Stand Today!
Take advantage of our limited time special that ends October 31st, and get 3 FREE options with the purchase of a Professional or Shop Series engine run stand! We're the leader in the engine run stand industry, as said by car magazines, automotive companies and celebrity personalities. You'll soon see for yourself why Easy-Run engine run stands are the best the moment you mount your engine on it, test it and install it back into your car quick and easy.
This article has been viewed 1,990 times.
Article comments
There are no posted comments.