4 Unexpected Ways To Save Money On Transport
Author

Alex Belsey

Published

March 16, 2021

Word count

750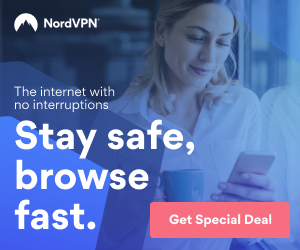 These are challenging times, and many people are looking for ways to cut costs and save money. One of the most expensive outgoings in daily life can be our transport — whether that's through commuting to work, visiting family, travelling for leisure, or more.
Luckily, there are many ways you can save money on transport, thereby significantly reducing your overall expenses. Some of the more tried-and-tested tips include simply travelling less, looking for discounts on car maintenance, shopping around for better fuel prices, and more.
But the tips below are slightly more unexpected. These tips are also ideal for implementing when you have already applied the usual ways of saving money on transport, such as those described above.
These simple ways to save money on transport could help to cut costs and make travel a more manageable expense. Try them today, and see how much you could save!
Keep Your Vehicles In Good Working Order
Studies show that many people are driving cars that are poorly maintained. This not only has an impact on safety, but it can significantly impact expenses too. Poorly maintained cars are often inefficient with fuel — leaking or guzzling it — leading to you needing to purchase more of it than you should.
Cars in need of maintenance may also end up requiring a large and sudden output of cash to fix a major problem. It is instead far more cost-effective to spend little and often on your car, with regular visits to a trusted and reputable garage.
Keeping kit or transport in good working order also applies to cyclists! Ensuring that your bicycle, seat, tires, and more are all in good condition means you are less likely to need to spend on a total upgrade. You will also be helping to ensure you have a smoother and more efficient journey.
Comfortable daily transport like a well-maintained bicycle or car also makes it less likely that you will have to splurge one day on taxis or emergency transport if you find your vehicle unusable!
Whatever transport you use regularly (even if that just means walking shoes!) aim to keep it in good working order and it will save you time, money, (and stress!) in the future.
Work From Home
If your circumstances permit, a great solution for saving money on transport can be arranging to work from home. If this is not a permanent option, many people arrange for it to be a temporary solution, or even just for a few times a week.
Working from home not only saves you money but is also considered to be better for the environment; this is because it takes cars off the road and reduces the need for public transport.
This solution is of course not an option for everyone. But a creative approach to how you can reduce your travel, or make your job and business more flexible, can often be highly cost-effective.
Go Green!
Approaching transport in the most environmentally-friendly way possible is not only better for the planet — it can also be better for your budget! Whether in large or small ways, environmentally friendly travel can have a huge impact.
If social distancing measures allow, you could consider carpooling or using public transport, rather than travelling in your own car. You could consider cycling or walking to work (even if only for one day a week) or suggest a challenge or incentive at work that rewards this.
An electric car or more fuel-efficient car can also be a great way to go green and save more money in the long run. Even solutions that require an initial outlay can still be more cost-effective as the years go by.
If you run a business, demonstrating environmentally-friendly or carbon neutral decisions — such as the use of an electric car — could be tax incentivised too, helping to save you money!
Change Your Route
A final unexpected solution for saving money on transport is to explore a change of route. This could mean optimising your daily commute, for example, but it is especially relevant for those running a business.
If you are transporting goods or products, ensuring that you are using the most efficient route possible is essential. Relying on expert logistics firms and couriers is a great way to confirm that this is the best route for you and that you are fully compliant with all restrictions.
Whether travelling from home to work, transporting goods, or anything in between, your route matters and should be factored into your budget!
This article has been viewed 1,112 times.
Rate article
This article has a 5 rating with 1 vote.
Article comments
Johnadam · 2 years ago
thanks for sharing
---