Smart Hacks To Keep Your Car From Getting Dirty
Author

Subhankar Bhattacharjee

Published

June 18, 2023

Word count

513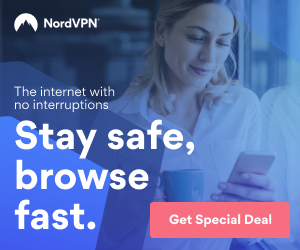 Have you ever discovered your car's backseat covered with packets of food items and empty bottles? Or, have you ever faced embarrassment for the odor that made your car's interior uncomfortable for the passengers? Keeping the car clean is not an option, but a necessity.
If you think that car cleaning is a hectic process and you do not have much time for it, here is how you can manage without washing hours.
Organize The Glove Box
Are you that person who knows that the moment the glove box of the car will open an avalanche of all sorts of unnecessary things will set in motion? If yes, you need to take everything out of this place at least once every week. If you have a tendency of keeping everything stacked inside the glove box with no intention to sort the lot, keep cleaning the glove box on your weekend to-do list. This will keep the box clear and organized.
Use Steam Cleaners
To take care of the thin blanket of dust that covers almost everything in the car, you can use an automotive steam cleaner. No matter if it is a family car or a truck you use for commercial purposes, car cleaners will be of equal worth for both.
Especially for the seats and the foot carpet that gathers more dust, steam cleaners can be an excrescent cleaning tool. This machine turns water into steam and cleans the car interior along with disinfecting it to some extent. If your kids often travel in this car, steam cleaning would be a wise idea.
Keep the Back Seats Clean
Most people share the habit of throwing empty bottles, packets, boxes, etc., on the back seat when it is unoccupied by a passenger. But, almost all of these people also forget to take the junk out when they are done driving for the day.
As a result, the garbage keeps piling and insects and odor find their way into the car. While changing the habit can be time-consuming, you can at least make sure to take all the junk of the backseat out when you park garage the car for the day. This practice will keep your car's interior clean, odor-free, and hygienic.
Use Tissue and Car Bins
One of the easiest ways to keep the car interior clean remains to use tissues and bins. Whenever you have something to discard, throw it into the bin instead of throwing it backward expecting it would land on the seat or the carpet.
Also, you can keep folded tissues spread on the cup holders and dispose of them once they are wet or dirty. You can also use slime to clean the steering wheel, gear handle, Ac vents, dashboard, etc.
Wash the Car Regularly
Keeping the car's exterior clean is as important as its interior neatness. Make sure to get your car washed at least once a week with water and car wash. This will keep the color maintained for a long time, the windshield clear and sparkling, and the wheels neat.
This article has been viewed 1,189 times.
Rate article
This article has a 5 rating with 1 vote.
Article comments
There are no posted comments.