Innovative lightweight products to change industry dynamics for air brake systems
Author

Miller Pit

Published

January 31, 2020

Word count

498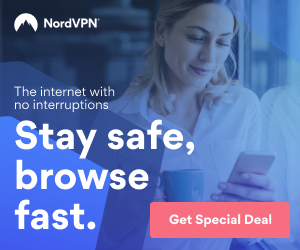 Innovation has been the prime focus of market players active in the air brake system industry. They have been designing various prototypes and models to transform the traditional models and change the dynamics of the industry. They have been aiming for reduced weight of their systems and enabling ease in maintenance during servicing. Along with adopting different innovative designs, they have been ensuring that their new designs comply with regulations and improve functioning of other systems connected to it. This, in turn, improves the functionality of overall vehicle. The taper wear criteria have been validated for their designs after conducting lab tests. The innovative approach is aimed at increasing the market share and gain international presence. According to the report published by research firm Allied Market Research, the global air brake system market is expected to reach $6.6 billion by 2026. Following are some the activities taking place in the industry.
New product launches have been trending and major market players have been riding on the trend as they offer their innovative products. Meritor, one of the market players active in the industry, revealed its single piston, lightweight EX+LS air disc brake for trailer and line haul applications. Adopting the purpose-built approach, T.J. Reed, the Vice President of Front Drivetrain and Electrification at Meritor, highlighted that designers could reduce weight to 71 pounds. The newly launched product had undergone nearly 300 lab tests along with one million miles of validation on the road. This new air brake system has been designed and validated to taper wear criteria. It is equipped with integrated piston, large-diameter, and pusher plate for reducing taper wear. This also enhances the stability to offer evenly distributed braking forces on the brake surface. Its adjuster mechanism provides consistent braking performance along with sharing parts commonality in the brake design. This is the lightest Meritor product that has been produced till date, according to the company.
Another market player revealed its lightweight air disc brake. Hendrickson launched its air disc brake option for optimizing brake component life. Moreover, the company managed to reduce the weight to 33 pounds per slider. Hendrickson's Chamber Up repositions the brake chamber above the suspension trailing arm. This offers a better protection within the slider along with providing 60% more ground clearance as compared to standard designs. This innovative air brake design enables minimal damage to brake chamber that may be caused due to road hazards and debris. Gary Gerstenslager, the CEO at Hendrickson, highlighted that disc brakes contribute to nearly 15% of the van. The fleets need to consider the factors such as component life, maintenance intervals, and payload value for its ROI calculations. He added that its new product Chamber Up changes the orientation of disc brake system along with offering enhanced access to the brake pads and brake retaining hardware. This helps in simplifying maintenance during the servicing of the system. The innovative design of Chamber Up saves nearly 133 pounds as compared to other air slider systems that available in the market.
This article has been viewed 1,409 times.
Rate article
This article has a 5 rating with 1 vote.
Article comments
There are no posted comments.