How to keep the car stable in winter?
Author

Andrew Ricky

Published

February 9, 2022

Word count

573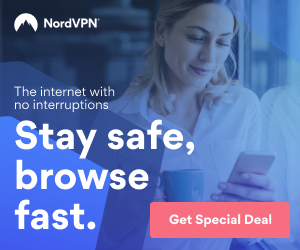 In extremely cold weather, there are many potential risks. So, here are some car parts you should take the time to check before going on long winter journeys.
Antifreeze solution
Antifreeze prevents the engine coolant from freezing, so make sure the mixture is mixed in the correct ratio - otherwise the radiator or water pump could freeze and cause significant damage.
During the winter months or in areas with very low temperatures, your car will need a more concentrated coolant - consult your car's owner's manual to choose the right fluid.
Some car models use antifreeze with a very long shelf life, while other models may require the solution to be changed after only a few years.
Antifreeze solutions are very toxic, so close the lid tightly and store them in a safe place.
Battery
Whether your car is powered by petrol, diesel, hybrid or electric motor, lower temperatures mean more work on the battery. Every vehicle you use has a 12V battery to ensure that critical electrical systems run smoothly, so battery health checks are essential.
Consider replacing the 12V battery pack if it is more than 5 years old.
If you do not plan to use it for a long time, consider using a battery charger to ensure the best condition of the battery.
If you drive electric vehicles and don't plan to use them during the holidays, make sure the battery level is at least 10% before you park your car.
In-vehicle equipment
Your vehicle will usually have basic emergency assistance equipment, depending on the regulations in each country, but if you are planning to travel during winter time, do a thorough check and prepare some extra gear.
Check the condition of the spare tire and inflator, or any associated equipment such as a jack, a screw changer or a tow hook.
Bring a phone charger. If the vehicle is not equipped with a USB port, buy an adapter for the 12V outlet on the vehicle, which is usually very affordable.
Bring warm things like blankets, coats, hats, gloves and boots – just in case you get stuck on the street in bad weather.
Keep water and snacks like cookies or chocolates in the car in case of an emergency.
Make sure the fuel tank is kept at least 1/4 of a tank because if you suddenly get stuck while on the road, it is necessary to keep the car engine running.
Light system
During winter, the number of hours of sunlight is less, plus bad weather will reduce your visibility in traffic. This means that the lighting system on the vehicle is an important factor to ensure safety when traveling.
Make sure all lights are working and clean.
Carefully check the side turn signals as well as the license plate lights.
Pay attention to adjust the headlight illumination angle in case of carrying more passengers/cargo than usual.
Tire
Tires are the only part of the vehicle that is in direct contact with the road surface - with an area just larger than a fistful - and in bad weather, tires have to work harder, so maintenance and tire condition control is paramount.
Tire grooves are recommended to be at least 2/32" deep.
Check for damage to the tires and make sure the tire pressure is appropriate for the vehicle's load.
If you plan to go into ice and snow terrain, be sure to use a series of specialized tires suitable for your journey
This article has been viewed 960 times.
Rate article
This article has a 5 rating with 1 vote.
Article comments
There are no posted comments.