Its wise to keep your eyes on you classic car's suspension system
Author

Maxie Wright

Published

December 27, 2021

Word count

803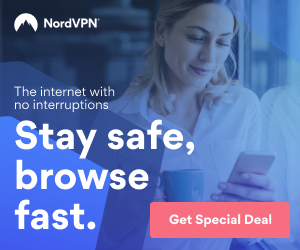 Shock absorbers, springs, and other components of a vehicle's suspension system, particularly those used in cars made in the 1950s and 1960s, were designed to last.
If a car has been on the road for sixty or even seventy years, its suspension system has almost certainly been overhauled at least once.
That doesn't mean the owner/restorer shouldn't maintain a close check on the suspension system of their beloved car, including how it sits on the road and behaves.
Risks should never be taken, and maintenance, including entire overhauls, should never be postponed. When a car is driven on public roadways, it puts the driver, their passengers, and the general public in danger.
When evaluating a historic car for purchase, it's important to pay close attention to the suspension to make sure it's in good operating order. Complacency must now be allowed to creep in after the restoration has been finished.
That means the suspension system should be inspected on a regular basis and any indicators of damage, including potential harm, should be remedied.
That's why it's critical to have at least a rudimentary understanding of a vehicle's suspension, including what parts can be replaced and what options are available.
A suspension repair can be approached in two ways by antique automobile owners.
The initial step is to look for parts made by the original equipment manufacturer (OEM).
Car makers used to make these parts model specific, even taking into account the year a certain model was manufactured, all those years ago.
Those who value guaranteed safety and authenticity will virtually always choose OEM parts in order to restore their vehicle to its original condition.
OEM parts are becoming increasingly difficult to come by these days, and the rarer the model, the more difficult it is.
As a result, OEM parts have grown prohibitively pricey for those who aren't particularly concerned about authenticity.
Aftermarket parts are another option for historic automobile owners. Unlike OEM components, aftermarket parts are manufactured by third-party companies.
Aftermarket parts are typically less expensive than OEM parts, and they allow drivers to modify their suspension system to something more modern without compromising the vehicle's aesthetics.
The ease with which the vehicle's suspension can be reconditioned and repaired will vary from model to model with the necessary parts in place.
The parallelogram type, swinging arm type, and multi-link system are the three forms of suspension available for vehicles.
A coil spring is positioned between two wishbones, and either a transverse spring or a double transverse spring is used to replace the lower wishbone or the upper wishbone in parallelogram suspension systems.
In many cases, the lower wishbone is larger than the upper, causing the wheel to tilt as it rises, preventing tyres from rubbing against the vehicle's inner wing.
Although swivel pins are fairly popular in parallelogram type suspension systems these days, an older vehicle can be equipped with a kingpin and stub axle setup, often known as a hang-over beam axle.
The swinging arm suspension is the second type of suspension.
Wheels and bearings are located at the end of an arm that carries the steering swivel pin in this arrangement, with the entire assembly pivoting in a format known as the Dubonnet system at the time for reasons that have never been explained.
Anyone who owns a car with a Dubonnet system swinging arm suspension system will quickly learn how much maintenance is required to keep the system in good working order.
As a result, when most owners and/or restorers changed their suspension systems, they did away with Dubonnet.
The centrepoint of a Dubonnet featured encased coil springs and shock absorbers sealed in oil to ensure that the suspension parts were constantly lubricated, consisting of an extremely rigid axle beam with sprung steering and suspension arms that pivoted around kingpins mounted on the end of the axle.
Everything was fine—as long as the system was kept in perfect working order, resulting in a pleasant ride.
Any lubrication leaks would have a severe impact on the vehicle's suspension and ride quality almost immediately.
The multi-link suspension system is the third type of suspension system that may be found in UK and European cars from the 1950s and 1960s.
A multi-link suspension system features one or more longitudinal arms, with a flexible mounting replacing the traditional top link and a telescopic arm acting as a kind of kingpin.
Mercedes-Benz introduced it in the 1960s, and it can now be found on many automobiles made in the late 1960s and early 1970s.
While only the driver and passengers will truly benefit from a well-maintained suspension system, with little apparent evidence for casual spectators to appreciate how much effort and money has gone into making ideal suspension, it will still be a sensible investment in terms of comfort and safety.
Maxie Wright is a partner and contributing editor in the My Classic Car info group of web sites, dedicated to preserving the history of the UK and European car industry of the Fifties and Sixties- through the history of the great cars of the period, the people who designed and produced them.
https://articlebiz.com
This article has been viewed 985 times.
Article comments
There are no posted comments.