Matching your classic car's paint colours might not be as easy as you think
Author

Maxie Wright

Published

December 27, 2021

Word count

555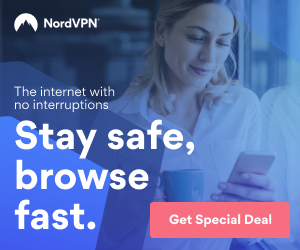 The classic car is usually given a complete respray to mark its relaunch at the end of most repair efforts.
There are always individuals who are adamant about maintaining the vehicle's authenticity by respraying it in its original color, especially if the majority of the paintwork is in good condition.
No one expects a fresh color to blend seamlessly with a paint job that has been in place for at least two decades. The paint will have rusted and become embedded with road dirt over time. It's possible that the sun bleached it. Furthermore, there's a good chance you'll find newer paint on some of the panels.
Because matching paint colors to the original is challenging, these good intentions almost always come as a cost. Failure to match paint colors accurately will cause a lot of frustration. A costly makeover can end up looking patchwork quilt-like.
It will be time and effort well spent  to invest the time and effort to precisely match paint colors.
Matching existing paintwork may look simple at first inspection, and it should be if the proper steps are followed.
The first step is to figure out what color you want to use, and as everyone who has seen the movies knows, there are at least fifty shades of every color.
As a result, it's essential to arrive to the paint store with as much information as possible on the exact color and shade of paint which will match the existing color.
To get the most accurate results, locate the vehicle identifying number (VIN)plate, which is normally situated in the engine bay.
The VIN is made up of 17 elements (digits and capital letters) and is unique to each car. It has the key to a wealth of genetic information, including the paint code.
Any restorer should have access to the VIN code since it has the key to precisely duplicating existing paint colors.
The paint matching hunt isn't done just because the code has been uncovered. It has only just begun in most situations.
The reason for this is because paint makers have a tendency to revise formulas on a regular basis.
In ideal light, two batches of the same paint color may be identical. Its various colors may absorb light in quite different ways, causing it to reflect differently under certain lighting circumstances.
To prevent this from happening, always bring a sample of the "original" paint color with you, ensuring sure the sample isn't taken from an area that has been resprayed at any point over the car's long history.
Having the full car with you whenever possible is the greatest way to locate the perfect solution.
If the VIN cannot be located for any reason, the ever-helpful members of the owner's club relating to the vehicle manufacturers club may be able to assist. Many of these groups will have their own archives, which will chronicle which colors were used on which models and when.
Choosing a paint facility with high-quality mixing equipment will go a long road toward ensuring a good paint job.
These companies have cutting-edge technology at their disposal  that allows them to match vehicle paint while employing employees with knowledge and a desire to alter the color using their tried-and-true ways.
These are the finishing touches are essential for a flawless paint match and restoration.
Maxie Wright is a partner and contributing editor in the My Classic Car info group of web sites, dedicated to preserving the history of the UK and European car industry of the Fifties and Sixties- through the history of the great cars of the period, the people who designed and produced them.
https://articlebiz.com
This article has been viewed 958 times.
Article comments
There are no posted comments.