How to Have a Stress-Less Holiday! 5 Tips to Survive & Thrive This Holiday Season
Author

Karyn Buxman

Published

December 12, 2017

Word count

500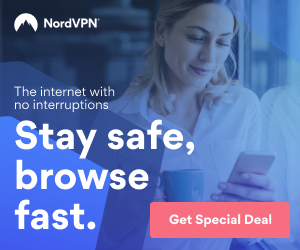 "Tis the season to be jolly," but if you're like a lot of folks this year, "Bah humbug" may describe your feelings more accurately. Let's be honest: For many of you the holiday season equals stress. Well let's see if we can reframe that, and also find some humor strategies to help you not only survive, but thrive this (hopefully) joyous season!
Decorating, shopping, parties, travel plans, holiday cards... If thinking about these things makes you want to tightly cinch your winter scarf around Santa's neck, then set aside that overwhelming To Do List. Take a calming breath, and think about your happy memories from holidays past. (And if your previous holidays were lousy, try on some memories and feelings generated by some feel-good holiday movies: The tear jerker closing scene of It's a Wonderful Life; the phrase, "You'll shoot your eye out, kid!" from A Christmas Story; the scene in Elf when Buddy sings, "I love you, I love you, I love you" to his bewildered father.)

The task of holiday decorating can cause even the hardiest souls to tighten their shoulders and clench their teeth. The tree, the ornaments, the tangled ball of lights the size of a beach ball, etc. Consider downsizing a little bit. Pull out the decorations that make you smile, and those that are meaningful to you-and store the rest (or donate them). And if a family member fusses over the absence of that 10,000-piece Bethlehem diorama, simply smile and say, "I'm glad you love it so much. I hope you'll enjoy assembling it."

Are you feeling stressed by all those holiday cards you're obligated to send? Remember that it's not an obligation. Look through your list, and send cards only to those people who make you smile. For those who make the short list, skip the serious/traditional cards. Go for funny and everyone will be the better for it.

Holiday traffic can turn the best of us into a Grinch. Use this opportunity to reframe. Take a deep breath and visualize the guy who's blasting his horn driving in his tighty-whities. Imagine the look on his face when he unwraps a sack full of coal and rocks. Gives new meaning to "go play in traffic."

And keep your eyes open for holiday humor. (If you don't look for it, you won't see it!) You can double your fun by sharing your observations. Tell your friends and family about that lady in Wal-Mart who carried a teetering tower of gifts to her car; about the Worst Santa of All Time you saw on a street corner; the funniest holiday card you received; the wackiest paragraph from one of those "The-Annual-Newsletter-to-Catch-You-Up-on-How-Wonderful-My-Life-and-Children-Are"!
Stress isn't just a result of things going badly. It's a cumulation of changes-even good ones. Be proactive-manage what you can, and reframe the rest. Using humor intentionally can help make this holiday season a merry one.
©2017 Karyn Buxman. All rights reserved. Reprint rights granted so long as all links are made live.
Karyn Buxman, neurohumorist and professional speaker, is the author of several books including "Lead with Levity: Strategic Humor for Leaders". She is also the creator of an 18 (or 30) day online program to help leaders authentically, consistently and strategically use humor to enhance communication, build resilience and boost engagement. Visit https://app.avanoo.com/spa/corp/#/first3/545 to listen to 3 sample lessons and then visit her website at http://www.karynbuxman.com.
Article source:
https://articlebiz.com
This article has been viewed 1,959 times.
Article comments
There are no posted comments.