Your Search for the #1 Engine Test Stand Ends Here
Author

Al Freilich

Published

December 13, 2017

Word count

524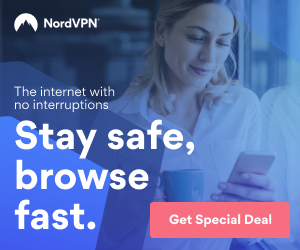 An engine test stand is a trusty sidekick to have in the garage. They're there when you need one, from the moment you pull the engine out of its home, to reinstalling the engine when it's running at its finest. Getting jobs done and accomplishing great works is easy if you have the best engine test stand on the market. That's why you need to team up with Easy-Run for your needs.
Unlike other engine test stand companies, Easy-Run's only goal has been to create the #1 engine test stand available. Our universal engine test stands can mount any engine, foreign or domestic. Its design is simple, yet complete. It's fully equipped with everything you could ever ask for out of an engine test stand. Above all, it's user friendly! Here at Easy-Run we can promise you one thing, our engine test stands will not disappoint you when you're using one.
How Does the Easy-Run Engine Test Stand Compare?
Whether you're looking for your first engine test stand, or looking to add to your workshop collection, we want to illustrate why our Easy-Run models bests the rest of the competition. Make sure you look at this before you make a $350 mistake!
Easy-Run's sole focus has been on completing the most complete engine test stand on the market, since 2007. Our engine test stands are near perfect, engineered for safety, stability and trouble-free operation. It takes minutes to assemble an Easy-Run engine test stand with only a Phillips screwdriver. All our models have no problem mounting any engine block. For easy transportation, our engine test stands come standard with 6 in. casters that are upgradeable to 8 in. for a low cost. Our professional series model comes along with a fully-wired dash panel that is readily relocatable around the engine test stand for best controls and viewing. Lastly, our engine test stands are readily collapsible to put away for storage.
No other engine test stand business surmounts to what we provide. Most companies develop their engine test stands off shores, and worry more about quantity than quality. Minus Easy-Run, no company designs their stands for universal intentions, making it challenging work for incompatible engine blocks. Some engine test stands out there don't come wired, or are missing critical pieces that you'd expect to come with an engine test stand. You'd also like if you could see the engine test stand in action before buying one yourself. No company but Easy-Run makes demos and real testing videos for you to watch.
What's our closest competition? A small business in Wilmington, CA, whose only notable recognition is a storable engine test stand (which is easy because it's missing a lot of important pieces necessary to properly test an engine).
Get an Easy-Run Engine Test Stand
Our engine test stands may not have been the first choice you were considering, largely due to our costs. However, consider how we are the number one for performance, safety and reliability. You will not be disappointed when you invest in an Easy-Run engine test stand over countless others on the market.
If you've been looking for the #1 engine test, your search stops here. Check out our Easy-Run engine test stands for yourself and see which one is right for you. Moreover, we like to make sure you're happy with our engine test stands. Once you own one of our engine test stands, you can call us anytime at (800) 780-0634 or contact us online (http://easy-run.net) and take advantage of our 50 years of experience to help get your project going.
Article source:
https://articlebiz.com
This article has been viewed 1,921 times.
Article comments
There are no posted comments.