Wedding Readings For Gay Couples
Author

Karen Moreno

Published

January 1, 2019

Word count

1,667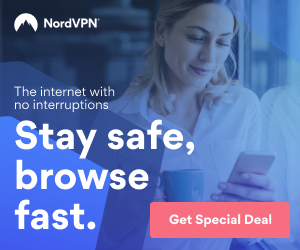 The highlight and one of the most enjoyable parts, leading to a LGBTQ wedding is the selection of marriage passages. Whether it is a wedding reading about love from song lyrics, movies or books. There is a sense of accomplishment. It is not an easy feat to come across gay wedding vows. Because texts use languages or pronouns to address genders. These gender appropriations do not fit your wedding style.
A gay wedding is very special and a bag of emotional roller coaster. So there are some questions you have to ask yourself. What kind of wedding do I want to have? What are the things I look for in wedding passages? Where do I get inspirational wedding vows that we would both love?
Commitment poems, biblical passages, quotes, literature and other sources should resonate with compelling words. Words that define the depth of your relationship and the strength your love gives. If you have a thing for poetry use poems. If you're religious, use the scriptures.
If you are not religious, look to non-religious wedding readings and if none of all these appeal to you, there's always alternatives. Arrange for a friend who knows both of you very well, to give a befitting testimonial. The most important thing is that it's your day and your happiness comes first.
Traditional wedding passages we all know are all about the virtuous and submissive wife or the loving husband. This is a total opposition to a gay man's belief and it doesn't work for him. That is why we have written this article, to sift through the many readings and produce the right speech for your day.
What's not to do while reading or listening to a gay wedding passage? Lack of seriousness. Gay men have not enjoyed the luxury wedding opportunities and events of straight Couples. No Cinderella story or beauty and the beast fantasy wedding.
This is about two people whose love stood the test of time in the face of difficult situations. So, this is not a time for jokes, humour, mischief or sarcasm of any kind while reading your wedding passage. No one is saying you should keep a straight face, in fact, keep it up beat and stay happy. Better sweet than sour.
One of the easiest way to make your wedding unique and personal to you is through your marriage readings. So, there is a need to go all out by checking through all inspirational pieces and everything in between. This post is made to help gay couples finding it difficult to choose perfect wedding vows that speak to kind of relationship and personalities. It will open your mind to pointers and ideas for readings for your same sex marriage.
A few short wedding readings at your ceremony is a beautiful way to carry along and make your relatives, friends and loved ones feel a part of your wedding. This is so that your loved ones will take turns in reading these important and soulful messages out to you.
These messages are the Torah, Quran, bible or Irish wedding readings for those who are religious. For those who are not, a text from a choice poet, author, music or movie. We have put together some awe inspiring wedding vows that bothers on love.
They have been sort from many sources to inspire your gay wedding affirmations. In whatever form you want it, whether short wedding readings, full texts or great one liners. We have them taken care of. These passages will give you some moments to treasure at your gay wedding.
A Peek of some master pieces for gay weddings below.
• I love you without knowing how, or when, or from where. I love you simply, without problems or pride: I love you in this way because I do not know any other way of loving but this, in which there is no I or you, so intimate that your hand upon my chest is my hand, so intimate that when I fall asleep your eyes close."
― Pablo Neruda, "Sonnet XVII," 100 Love Sonnets
• "Love him,' said Jacques, with vehemence, 'love him and let him love you. Do you think anything else under heaven really matters? ... you can give each other something which will make both of you better — forever — if you will not be ashamed, if you will only not play it safe."
― James Baldwin, Giovanni's Room
• "I began to wonder if girls could marry girls, because I was sure I wanted to marry Leota and look in her green eyes forever. But I would only marry her if I didn't have to do the housework. I was certain of that. But if Leota really didn't want to do it either, I guessed I'd do it. I'd do anything for Leota.
-- Rita mae Brown, Rubyfruit Jungle
Alternative Wedding Readings, Poems And Quotes
It can be difficult to cook up good enough words to describe how much you love a person. Even harder if you have to express it by reading wedding passages before everyone that matters to you. But regardless of what you are looking to inspire you- quotes, poems, lyrics, make sure you pick one that speaks to you.
We see words in new light and get fresh meanings from them when spoken with so much emotions, right before the vows. These marriage passages are bound to come from sources that have meant a lot to you and have been a go to over the years. The best time to make these powerful words count is on one of your best days- your wedding day.
This section caters to the religious, geeks, movie lovers, music enthusiasts, religious couples and all there is. Stay on and read through ten of the best alternative wedding passages you can find.
• If you and your spouse to be are geeks or lovers of literature and you are in a mess for choices of your marriage readings from a literature. A Phillip Pullman's excerpt from the book "The Amber Spyglass" suits real good! It is void of extreme sentiments, portrays love but not too mushy. It is an alternative reading with the right amount of everything love expression.
The Amber Spyglass by Phillip Pullman
• The world all over recognizes Bob Marley as a reggae legend! He did not only pelt out great beats and music, he understood the concept of love and lived it. He was able to bless us with some priceless wordings on love. If you're a reggae buff or you love the vibe, what better time to take advantage? This type of marriage readings is read by your best man, bride's maid or loved one while giving a wedding speech. With this, your day is set.
Check out this piece by Bob Marley on love
• Like in the sciences, we marvel at the wonders of atoms, how they collide, link and form strong bonds with each other. Bringing it to reality, where you find your soulmate, connect and stay so for all time. Who would not be awed? This is portrayed in this awesome poem that speaks of total passion and everlasting love.
First poems by Rainer Maria Rilke
• Like the warrior lover, Ernest Hemingway was popularly known as a tough man and an adventurer. However, he was able to write some beautiful books, one of which we are so in love with. The book is a war time one titled "A Farewell to Arms" and is best for couples whose love stood out and won against tribulations. Here will we take wedding passages excerpts from.
Farewell to Arms by Ernest Hemingway
• For those searching for poetic funny wedding readings to fit their wedding day. What's more ideal than the John Cooper Clarke's poem titled "I Wanna be yours"? It is sure to melt the hearts of everyone present.
I Wanna Be Yours by Cooper Clarke
• This poem by Simon Armitage is simple, short and is a first choice for any kind of alternative wedding passage. It talks about sacrifice in its basic form. A lover who would give up his arm instead, than wake up his sleeping partner. This is an alternative reading for those who understand the idea of love, want to express it but don't want to sound overly romantic. No mushiness and soppiness.
Let Me Put It This Way by Simon Armitage
Light up the place, excite your guests, and leave your spouse charmed. Speak to their souls and be one with them by adding these original quotes to your big day. Quotes that are Unique and sits well with your style and personality.
 "Your smiles brings brightness to a dark world. Oh, how lucky I am that I get to keep you. Will I ever know sadness anymore? I think not. The way you look at me, I find courage to face the world in your eyes. And even on gloomy days, my heart stays strong, because I am blessed with the best."
~Anonymous~
 "It takes courage to love and it gives strength to be loved. I am most favored, because I get to have both. I would do this marriage walk with you forever and always."
~Anonymous~
 "I am whole with you. I am grown with you. I am me with you. I am home with you. You are my safety. I am captivated by your love and bound by our promises to each other. They stand till the end of time."
~Anonymous~
 "Love has found me, I have waited patiently. Now we get married and like best friends, have sleep overs with each other, from now till forever."
~Anonymous~
Now that we have covered a wide scope of all wedding readings you can think of, which would it be? Whichever wedding ceremony readings you choose or a combination of them all. Be sure to have one of the best days of your life. A day where your loved ones know how much they mean to you. We have made sure of this, because we care.
Wedding Forward is a source of inspiration for modern & beautiful brides. From photos of real weddings, wedding shop, local vendors, fashion ideas, DIY tips and everything else to do with wedding planning.
Article source:
https://articlebiz.com
This article has been viewed 1,689 times.
Rate article
This article has a 1 rating with 1 vote.
Article comments
M. Baker · 4 years ago
The fact that you didn't consider the Bible worth capitalizing but all of the other books, yes, says a lot.
---