Planning an Indian Wedding
Author

Shabu Miah

Published

February 28, 2019

Word count

711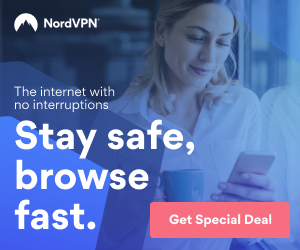 Indian weddings are very grand affairs and take a considerable amount of planning over the weeks, and even months, before the big event. Apart from the actual ceremony, there are other events that also have to be planned for, such as the mendhi. Families spend a considerable amount of money on an Indian wedding, so even if you are relatively wealthy it is still a good idea to sit down and create a list of everything that needs to be done and work out a budget for each item. It is going to be a very long list, and different jobs can be allocated to different family members.
You really do need a checklist so that you can tick off each job as it is completed. You also need a budget list separately where you will need to work out the amount for each item that seems to be appropriate, and then when a task is completed you can see whether you are in budget or not. If you start spending too much on some items, you may have to trim your budget somewhat on others. It is all too easy to get carried away if you don't have a budget and stick to it as closely as you can.
Decoration of the wedding venue itself is central to the proceedings and a fair proportion of the budget will be set aside for this. Indian wedding decorations are noted for being extremely elaborate and you need an expert company to help you with this, as you simply won't have the expertise, nor yet the materials and decorations to do it yourself. There are companies that are event decorators, and will undertake a lot of Indian weddings, and they will have access to stock of drapes and all manner of things that can be used for decoration, together with the skills and the people to put everything together so it is perfect for the big day.
Colour schemes are becoming more and more important for Indian weddings and the best way to handle this is to choose a central colour, or perhaps two, and then all the decorations are focused on that colour or colours. So everything from the wedding invitations to the mandap to the table decorations are all centred on it which gives the wedding an air of cohesion.
One colour pairing which is always popular is red and gold which give a warm, rich feeling, with red being a traditional choice for the bridal gown. Other colours that are also popular are green, lavender, pink, and royal blue, but you can also go for seasonal colours such as yellow or primrose for a spring wedding (think daffodils and primroses), green for summer when the trees are in leaf, browns and oranges for autumn, and so on.
The wedding stage is, of course, the centrepiece of the whole wedding and really needs elaborate decoration with plenty of long flowing drapes and flowers. Again, if you are using a seasonal colour theme you can use seasonal flowers, and this can look great and also save money. Flowers that are in season are a lot less expensive than flowers that are not and have to be imported from abroad. The chairs on which the bride and groom are seated often resemble a throne, or of course you can use a chaise longue that is suitably upholstered.
The mandap is another important consideration and can be round or square. Generally, there will be four pillars supporting an overhead canopy in keeping with the overall colour scheme and once again a lot of flowers to add to the decoration. There needs to be seating for the bride, groom, pandit, and usually the bride's parents.
Flowers and drapes are central to Indian wedding decorations, and in one sense, the more flowers there are the better. As mentioned above, if you can use seasonal flowers that will keep the cost down, but even so the flower bill is going to be a major expense. However, you can't have an Indian wedding without them. Traditionally, the groom arrives on horseback, but you can't really go galloping around London on a horse, so the groom usually arrives by car, and even that can be lavishly decorated with flowers.
Kenza Creations is a major event decorator in London and is a specialist in Indian wedding decorations, with huge stocks of decorative items that have been collected from around the world over many years.
Article source:
https://articlebiz.com
This article has been viewed 1,419 times.
Article comments
There are no posted comments.