How Did 8 Simple daily habits give you a happier life
Author

Sarah Donalds

Published

March 13, 2019

Word count

814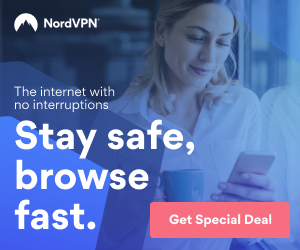 In the daily routine in which a person lives, it is necessary to create happiness by doing some activities.
A set of simple everyday habits that can reduce stress and give you a happier life, like getting up early, and starting with something you love, which makes you adjust to the rest of the day and make you more positive and productive, reviewed by an article for Mind Body Green.
Select the bedtime
Try to make the most of the evening. All those who do not sleep early are advised to set an appropriate time to go to bed. Continuing exposure to constant stress will deteriorate your relationship with partner and children and will prevent you from effectively managing your life.
A free phone application called "Go to bed" sends you a reminder when it's time to sleep. Then, you should leave the phone away and stick to bedtime as much as possible.
Start with something you love
Getting up early, even 30 minutes ahead of schedule, gives us many opportunities to do things we love. Therefore, you must set the alarm to wake up before the rest of the family, and take advantage of the time to enjoy a little because those times adjust your rhythm and make you happy and optimistic during the rest of the day.
At those times, you can pray, write a letter to a friend, go out to jog, read a book, or watch TV.
The rejection policy was adopted
Sometimes, the best behavior is to follow the policy of rejection and learn to say "enough" without confusion and justification because the tension that accompanies the word "no" at first stems from the idea that we feel guilty about that person.
You always answer the word "YES", and it is exhausting, and takes your time and energy. Decide to change this and follow the 3-day rejection policy every week.
In these days, it is enough to sit with the family and the eternity to rest, and not to rush to provide explanations and clarifications and seek to please others whenever they ask for something, or apologize to them for going to meet them and help them.
Listen to music
Whether you listen to your favorite music as you dance with your children or listen to them on your office computer, they are always useful for the soul. Therefore, you can always listen to a music or sound recording, in order to get some encouragement and motivation.
Take Time to organize the house
Although this may seem trivial, when the house is chaotic and the kitchen is full of soiled utensils, we may feel overwhelmed and unable to control the situation by morning. Therefore, a quick clean-up campaign will have a lot to do with how we think and feel.
Maintain order
It is very important to simplify life and eliminate unnecessary concerns. It does not just mean that arranging the house will be easier, it makes us feel less preoccupied with things that are not important.
Start by moving between the rooms during the weekly rest day, collecting unnecessary items in a large basket, and emptying all drawers and cupboards. Then, divide it into things to get rid of, and those that can be donated.
The rule is that we must immediately dispose of any tool inside the house unless you have been using it for more than six months, or have obtained a new version of it.
List of "harassment"
During the week, whenever you feel frustrated, you should write down a list of things that bother you every day and write solutions to them, or solve them directly, whether it is the place of dishes, or routines that you were bored of, or if you notice that you are doing the same tasks every day , Just type all that. In addition, you should also write down most stressful and negative relationships.
Write solutions that help you overcome frustrating issues and solve problems. You can change where you put the dishes in the kitchen, or call that friend and relieve the tension between you. You may find that these things were simpler than you imagined, and that you exaggerated the tension of yourself by thinking about and delaying dealing with them.
8-Love
There are a few things in life that make us happier than loving people and serving them without waiting for a reward, although that is not easy. In many times, people are disturbed and notice that they do not have the same treatment that they think they deserve in exchange for their efforts.
Sometimes, he says to himself: Why do I keep giving, even though I do not get anything in return. If a person is not careful about these negative feelings, these ideas will control him and prevent him from acting positively towards others, away from the principle of doing good based on self-convictions.
This article has been viewed 1,785 times.
Article comments
There are no posted comments.