Addressing Child Marriage through Professional Translations
Author

Ralph Jonathan

Published

August 30, 2019

Word count

584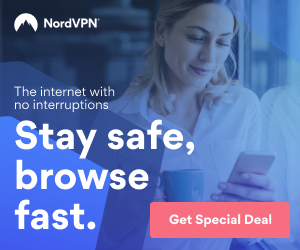 Child marriage may be referred to as a marriage of a boy or a girl before the age of 18. According to some organization like UNICEF, the child marriage prevalence percentage of women aged between 20-24 years who were married before the age of 18. 10% of children married before the age of 15 and 40% were married off by the age of 18 by the year 2017, globally a tenth highest absolute number of child brides is 787000 which is blamed mainly on gender inequality and belief that boys are more superior to girls. Related to that, this practice can be blamed on poverty, peer pressure, displacement, family honor, ignorance of ones rights and level of education.
The Irony Keeps On Trending
One may think that child marriage was an ancient practice done by primitive people, statistics prove that it still does exist with highest rankings as a percentage  increasing in Niger with 68%, Central Africa and 67% in Chad.
Research also expresses it that over 12 Million girls are married off each year and 21% of young women were married of before early 18th Birthday. This is sad more so for the girl child who is affected psychologically as they are bound to suffer instance of domestic violence and worse still face death due to complications during pregnancy and birth.
Child Marriages a Joke
The recent instance of exchange of marriage vows between 17 year old Nyaliong and a businessman Kok Alat in South Sudan that trended over twitter, Facebook and other social media platforms really proved it right that child marriage is taken as a joke in our community. Well, most of the South Sudan marriages are seen as fairs where families trade their daughters for cows. The practice is a gross human rights violation and violates the rights of a girl. It does not only deprive the girl child from education and limit her future opportunities in her life, but also increases the risk of violence, jeopardizes her health, reduces the girl child to a property, and deprives her from the right to choose. The world at large still has a big battle to fight in order to overcome this joke. However different humanitarian groups are coming up with solutions to aid this issue. Organizations like reach a hand Uganda, girls not brides and Egyptian foundation for advancement are working hard to resolve this problem. These have gone ahead to educate girls about their rights and different people have come up with hash tags like Arewa Me Too with the incentive of fighting such sickening actions. Different people are given chance to share their experiences and as well give advice on how to go about this problem on such hash tags.
POSSIBLE SOLUTION THROUGH PROFESSIONAL TRANSLATIONS   
Over 25 million children have been liberated from child marriage over the past years globally and more hope is being installed amongst the children that 150 children will be saved by the year 2030. Different governments have come up with this issue as a target under the Sustainable Development Goals. Governments are putting forward ways on how to reduce on this evil manner say through educating girls about their rights and as well keeping them in school. However all this will be making a lot more sense if governments and other organizations work hand in hand with professional translation companies to provide language translations   like Dinka, Arabic, Somali among many others.
These can help educate the affected and those that are likely to fall victim through languages that they understand better hence making a change in the world at large.
Ralph Jonathan - We are Translate 4 Africa Company that provides professional translation services. Our company understands that quality and accuracy of any translation project is very important. We give much attention to any translation project that is given to us to ensure expert and precise translations is done.
http://www.translate4africa.com/
Visit the above link for my site for more about translations.
Article source:
https://articlebiz.com
This article has been viewed 1,450 times.
Article comments
There are no posted comments.