4 Top Reasons Why Resumes Are So Hard To Write
Reference & Education → Writing & Speaking
Author

Elise Jobdiva

Published

October 6, 2019

Word count

689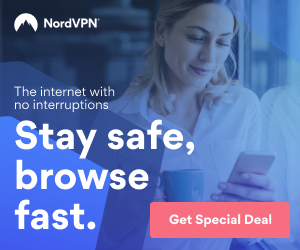 Why resumes are so hard to write is because we really don't know what to say about ourselves. It's true no one knows us better than we do, but yet to get it out on paper becomes difficult.
There are many reasons that people don't like to write their own resume, but the following 4 reasons reign at the top.
It's always hard for us to talk about ourselves
Most of us can't find the right words to say about ourselves. The society we have grown up in may be a little to blame here. As you were growing up I'm sure you heard many times 'don't toot your own horn'.
It's this type of mentality which stops us from saying things we need to say to get a job. It isn't easy, but you should understand that jobs you're going to do have much competition from others. You have to stand out no matter what.
It all came down to the realization that a piece of paper had to sell me first. This brought about the fact that no one else was going to be able to say good things about me in the way that I could.
With the focus of pre-selling, eventually, it got easier to write good things about me.
It's hard to know what hiring managers are looking for
Only if we could into the mind of the person hiring would it make it easier to write the exact words they need to see.
At least that's the way I used to think. But now I know better. They don't look for anything specific, but more of what the person sending the resume can do for them.
Most of us are afraid to put things down which may seem of little insignificance to us, but for the hiring manager, they could speak volumes of our capabilities.
Don't you think it would be better to put it down and let the hiring manager decide for themselves what they are looking for?
The trick with writing geared towards hiring managers is to find good actions words to get your message across.
Not everyone likes to write
Some people do not like to write, and some people do not have the necessary skills. It is important to realize in time that mistakes made in resumes can be costly. It's a wonder why many people choose not to write their own resume.
The fear of writing and having others seeing their written work can make the toughest people freeze up inside. Someone can come up with distractions just to avoid the dread of writing task. Usually, it takes a few years before a person started developing writing skills, but the gist of it starts writing 5 minutes every day. Don't worry about it if its good or bad, just do it.
This will get your creative juices going as well help you develop more vocabulary.
There is a need to be perfect for someone we don't know
The need to impress a stranger outweighs the need to impress people we know.
Now, do you know why that is? My thought on this is that we find we need to be someone different to get the job, not who we really are.
It's an innate quality many of us have, not something most of us would go out of our way to do. Rather, it's just something that happens.
At the end of the day, the most important thing to remember is the person reading your resume is just another human being who is trying to fill a position with the best candidate possible.
Instead of trying to be perfect become the candidate by letting them of your awesome qualities you can bring to their organization.
It is obvious that writing a resume is a difficult task that requires a special level of skills, but with practice, it will be easier each time. Still, the trick is to get started. Only then will your mind open up to start releasing your greatness on paper.
This article has been viewed 1,850 times.
Rate article
This article has a 5 rating with 3 votes.
Article comments
There are no posted comments.