5 Resume Bloopers Which Could Be Wrecking Your Job Search
Reference & Education → Writing & Speaking
Author

Bob Parker

Published

October 3, 2019

Word count

721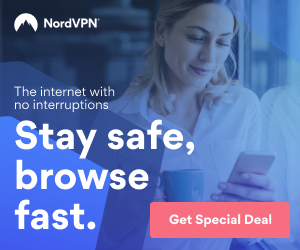 The same way as in the orchestra a mistake of one instrument can cause disharmony and discord of the whole monumental composition, one minor typo in the resume can be a fatal mistake that will change your fate completely.
It is a part of human nature to make mistakes now and then, but in such a demanding process as creating a resume any inaccuracies is forbidden. Therefore, many people choose a longer but more confident way and seek help from specialists. But if you still decide to start writing a resume by your own, make sure you avoid any classic mistake.
Writing a resume requires not only special writing skills, but also a certain degree of understanding of this particular niche. Below there are a list of 5 the most classic and common mistakes that people make in a resume.
Using the Same Old Boring Objective
• Mistake
Every time you send a resume, you use the same boring objective. Doesn't matter which career/industry you are applying to your objective never changes.
For example:
The following objective is quite common in use. Entry-level position suited for my skills.
Does that objective tell an employer anything? How will they know where to direct your resume, when you don't even know where it should go?
• How to Fix
If the job advertised is to work as a receptionist, then your objective should be simply 'receptionist'. So you get the idea, use the same words as the advertisement for the job.
Unspecified job-related details
• Mistake
When people put into their resume the responsibilities they have at their previous job, they don't really go into detail of what they did.
The job details end up being very generic, something everybody else does.
For example:
Using this a little-overused statement tells nothing of substantial which a candidate brought to the plate. In charge of making sure, all work was completed on time.
• How to Fix
Go into detail of what you were in charge of to make sure work was completed on time.
For example:
Delegated duties to 24 employees to meet daily quotas or Met $10,000-month end targets to meet year-end goals
The best advice would be to detail the following task as much as possible with the shortest wording for the greatest effect.
Your resume should be no longer than one page
• Mistake
Yes, we want to add everything we ever did on our resume. This is a monumental mistake, not only does your resume end up running longer than one page, it also makes one look like a job hopper.
Putting in every job you ever worked when you began your working life.
For example:
Some of those may have been starter jobs like McDonalds or Burger King.
• How to Fix
Use the most relevant jobs related to the career industry you are looking to work in. By the time we get to a certain age, there could be the possibility of having had many jobs. Not all will belong on your resume.
You are not narrator of your own resume
• Mistake
Another mistake is sending in a resume written in the third person. The people receiving your resume already know it's you who is sending the resume. So they also know you are the one writing it.
Stay away from the first person as well. I, does not belong on a resume either.
For example: She was in charge of making sure employees…Obviously, the first question of an employer would be who is she?
• How to Fix
Use past for present tense to create a more appealing statement, yet getting the message across fluently. Made sure employees…..
Spell check is essential
• Mistake
Anyone get typos sometimes, but a resume is the very document where there should be no typos. In some cases people use words which mean different than what they intended. Because in spell check the little words may be spelt right so they won't show up.
For example: Right instead of write.
• How to Fix
Have someone proofread your resume. If that is not an option, then after completing your resume put it away for a few hours and then go back to it with fresh eyes.
Avoiding these resume bloopers can be easy, not only that, but your search will be that much more successful.
This article has been viewed 2,096 times.
Rate article
This article has a 5 rating with 1 vote.
Article comments
There are no posted comments.