"Honesty" in the Wedding Planner Business
Author

Farhan Sadiq

Published

October 12, 2019

Word count

644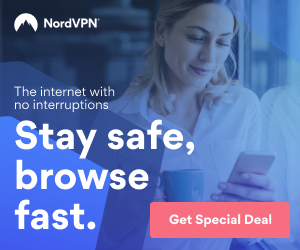 On this blog, we would like to address honesty and transparency when it comes to the wedding planner industry in United Arab Emirates. Honesty and transparency are core values of Virginie Wedding Planner and we are proud of our operations. Unlike most wedding planners, we do not operate on a commission basis. However, this topic is for another post because we could talk about it all day.
The wedding planner business is filled with problems. Couples find it hard to look for trustworthy professionals in this industry. The common fear is that the reality is often concealed by the lavish portfolios which wedding planners show at initial meeting. Wedding would be the greatest day of your life; hence, it is important to navigate this journey. In this article, we have added a few points for your benefit from the experts working at Virginie Wedding Planner.
Customer Services
As wedding planners in Dubai, we have a lot of experience with the customer services for customized weddings. Poor customer service is a red flag. However, most people do not understand this. If a company fails to respond within 48 hours of your query then you are not dealing with someone who cares much for customer services. Some customers arrive at the 11th hour just because their wedding planner isn't responding to them for weeks. It becomes so stressful for customers.
If a supplier refuses to hold up his decided commitment to you even during the first point of contact then you simply cannot trust them. You should look for wedding planners in Dubai who are honest and look forward to learning more about what you want for your wedding. Hence, it is important that you book a wedding planner who has a high standard of customer services like us - Virginie Wedding Planner.
Another thing that I would like to highlight here is that you get what you pay for. If you simply hire a wedding planner in Dubai based on the low service charges then a decision like that means that you will have to compromise on the service and the quality. It is definitely tempting to hire someone who charges low but it comes with its own set of drawbacks.
Commission Charges
Commission charges are a dark subject of the wedding planner industry. At Virginie Wedding Planner, we pass on any savings from our recommended supplier to our clients. On top of this, we are blunt about this and we pride on being outspoken about it. These charges are also imposed the other way round when vendors refer clients to wedding planners. Although, this is important for business but the couple is unaware that they end up paying a lot of commission charges which they are not even aware of. Most wedding planers in Dubai only recommend those suppliers from whom they get a commission but they refuse to conduct any research about the quality of their services and just focus on making fast cash.
This is one reason that people rarely trust wedding planners. On practical grounds, it all burns down to transparency. If the wedding planners are honest and upfront about receiving a commission fee from particular suppliers then it is absolutely fine. Such facts should be made clear before you sign any contract. In the end, it comes down to your choice if you want to go ahead with that supplier or not.
Signing a Contract
Never ever skip this stage. Always sign a contract with suppliers and your wedding planner in Dubai. A contract binds both parties legally. That's the whole point of a contract. You receive certain services according to the agreed contract. Any breach of contract means that you can legally pull your supplier to court on legal issues. Hence, never skip signing a contract. At Virginie Wedding Planner, we always sign a contract with our clients.
This article has been viewed 2,345 times.
Rate article
This article has a 5 rating with 4 votes.
Article comments
Wedding Photographer France · 3 years ago
This was really helpful. Thanks for the tips!
---