Hit writer's block? The advantages of hiring a resume writer
Reference & Education → Writing & Speaking
Author

Matt Glodz

Published

January 10, 2020

Word count

612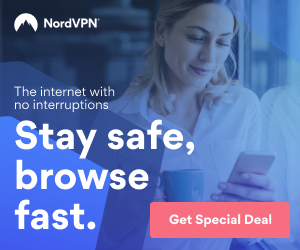 When it comes time to prepare a resume, most of us tend to wing it.
We find a template online or borrow one from a friend. Then, we rely on (often contradicting) advice to piece together a reasonable document.
If you're lucky, you may have attended a resume writing workshop in college or covered the topic briefly in a business writing course. But would you truly consider yourself an expert?
Certified Professional Resume Writers review and write resumes on a daily basis. We're a highly specialized bunch that has undergone extensive training in the art of resume writing.
Ask yourself these questions:
Are you confident that your document meets today's recruiting standards and is formatted to pass initial scans by applicant tracking systems (ATS)?

Did you articulate your experience in the best way possible?

If you're looking to make a career change, did you strategically position yourself so that your resume isn't overshadowed by those of candidates who already work in the industry?
By working with a resume writer, you can:
Optimize your resume, leading to a faster job search and better results

Save time, allowing you to focus on more strategic aspects of the job hunt

Increase your confidence, knowing that your skills and experience have been well-articulated by an industry professional
If you have never thought about hiring a resume writer, are skeptical about the idea, or didn't even know resume writers were a thing, read on!
Resume writers can help you:
Optimize your resume
Back in the day, we simply hand-delivered or emailed our resumes directly to recruiters.
Then came along the plethora of online job boards: Monster, Indeed, Glassdoor, and LinkedIn, just to name a few.
You'll probably agree that it's easier than ever to apply for jobs online with a few simple clicks.
While that's generally a good thing, it also means that more people are submitting their resumes to more job postings than ever before.
Because recruiters often utilize applicant tracking systems to help them screen hundreds of applications, it's especially important to ensure your resume is keyword optimized.
Simply put, the recruiting environment has changed, and hiring managers are increasingly overwhelmed by application volumes.
If your document is not keyword optimized, you may risk being bypassed for roles that you are otherwise qualified for.
Make the best use of your time
Resume writing is a significant time commitment, and if you're like most people, you may find it a bit awkward to write about your accomplishments.
Hiring a resume writer to find the optimal way to convey your skills and accomplishments allows you to focus on more strategic aspects of the job search:
Attending networking events

Reaching out to your network on LinkedIn

Contacting recruiters

Identifying exactly which roles you'd like to pursue
For many clients, it makes more sense to invest less than 1% of their annual salary to outsource the resume writing process than to prepare their own documents.
Increase your confidence
By finding a writer you trust, you can rest assured that you put your best foot forward.
When working for Fortune 500 companies in the corporate sector, I often saw resumes being rejected for what seemed like minor issues such as unconventional formatting or spelling and grammar errors.
As resume writers, we make it a priority to stay up to date with what recruiters are looking for - and what prompts them to move onto the next candidate.
We have your best interests at heart and are here to help take off some of the pressure - while maximizing your odds of landing interviews.
Matt is the Founder of Resume Pilots, an executive resume writing firm that works with driven, successful applicants at all stages of their careers. You can learn more about Resume Pilots at www.resumepilots.com.
Article source:
https://articlebiz.com
This article has been viewed 1,474 times.
Rate article
This article has a 5 rating with 1 vote.
Article comments
There are no posted comments.