Stress Associated with Student Life
Reference & Education → Writing & Speaking
Author

Anna Humphries

Published

January 18, 2020

Word count

1,034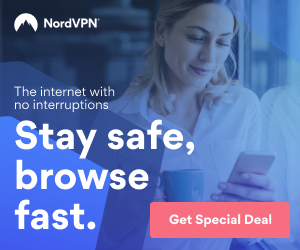 Education can be a challenging process, especially when exam time is around. There are, however, different areas of student life which bring an equal amount of stress as the exams do. Academic anxieties, parental expectations, workload, peer pressure, financial issues, joblessness and falling grades are the most influential factors which trigger students' stress hormones on a daily basis.
◘ Personal Thoughts about Academic Performance:
A student's perception of his personal aptitude and academic capabilities is found to be the biggest reason behind anxieties and stresses. Boys and girls keep pondering over how to understand concepts and retain them in a manner which more effective. Progress in the daily assignments further adds to such tensions where students start comparing. The competition takes birth and in severe cases, it becomes the root cause of enmity between students and groups even.
There can be different ways to tackle stresses that are associated with aptitude levels. Firstly, all students need to have a growth mindset. In order to understand that everyone can learn and grow, one has to accept their capacity at the present moment. Then only will it become possible for a person to move towards a growth mindset from a fixed one. In this process, keeping a planner, habit tracker, journal or an attitude roster really helps. Students can relieve their nerves by writing a journal entry everyday with topics related to self-discovery, esteem, respect, happiness and achievements.
◘ Parental Expectations:
While personal perception and opinion about performance and progress matters, parental expectations also play an integral role and highly affect the mental and psychological health of students. Different households have different cultures of expressing expectations. In certain households, parents keep drilling the fact that achieving good grades is not the only things that work in practical life. Likewise, there are households which enforce the fact that good grades and a well-paying job are paybacks to all the financial resources spent on education.
◘ Financial Limitations:
When parents keep mentioning their expectations about good results, a few students may start feeling some pressure or burden. This may eventually leave them depressed and anxious. Moreover, there are students who depend on financial aid and part-time jobs. Lack of financial resources, joblessness, shrinking job markets, increasing tuitions fees and other expenses associated with education can actually cause stress and other psychological illnesses.
◘ Jobs for College Students:
There are numbers of jobs available for students which can be completed in part-time and do not interfere with the studies. Transcription, online teaching, typing, content and academic writing, emailing, marketing and affiliate marketing are certain options that can help students financially throughout their college and university. Who doesn't love to have some extra cash during the time in college?
◘ Workload and Deadlines:
As far as the workload is concerned, students may get hallucinated when deadlines are close and assignments aren't done. Certain group projects can be completed but it really becomes a hassle to finish individual homework, essays, research papers and other assignments in time. Ultimately, a poor grade in such regular assignments can affect the GPA and year-end percentages. To tackle this issue, students should consider using essay writing services by asking 'do my college assignment for me' which not only help them produce good quality assignments but help them ace their examination and coursework.
These services provide expert support, guide about topics, and assign homework to writers who are subject matter experts. Also, such services ensure that assignments are high-quality, properly formatted, have used academic and scholarly sources for citations and error-free in terms of grammar, punctuation and style.
◘ Peer Pressure:
Peer pressure and thoughts about getting judged by classmates can cause severe stress to students. In schools, colleges and universities, students are also facing issues of bullying, physical abuse and cyberbullying. Students coming from elite families, wearing branded clothes and using exquisite stationery try to outthrow students on scholarships and belonging to the middle class. Access to gadgets and expensive makeup not only affect the thoughts of students, but they keep struggling to become popular in schools with their need to feel associated with the powerful groups.
Though a considerable number of schools these days have academic counsellors who look into these issues, still students should exercise activities that display self-confidence. Students can also stay active in sports, school clubs and societies which help them polish their skills and relieve their stresses just the way required.
◘ Revision:
More than exams, the revision phase brings stress which affects the preparation and students' answers in exams. Students actually freak out during revisions and can't focus on subjects, lectures and concepts that require intense mental concentration. Everyone can be a good learner, but not everyone can retain the concepts grasped in the class. This has always been a struggle and will continue to be so if students choose to work harder, than smarter.
Top 3 effective ways to revise for exams include making colorful notes, watching Youtube videos and teaching oneself standing before the mirror. These methods have always helped me; however, I wish I knew them earlier – in junior grades. Colourful notes help us remember and recall facts and figures during exams. Concepts can actually get imprinted on our brains and do not fade from our memories until not put up on the paper.
Watching relevant videos on Youtube helps get a visual experience of the topic. Channels like Khan Academy are really helpful and contain videos of almost every topic – from Biology to accounting! Studying with 3-4 videos of the same topic ensures understanding as well as a thorough revision of the topic. Group studies are also a good idea to learn concepts for tests. However, it doesn't work well when exam time is around and one needs to cover 3-5 topics daily. Standing in front of the mirror and pretending to teach oneself works really well.
Other ways to avoid stress in student life is to stay organized, keeping schedules and timetables and having good sleep. Also, it is a good idea to keep room for games, brain teasers and physical activities. Inhaling fresh oxygen, brisk walking while studying and sitting in clutter-free environments after declaring war against social media also assist amazingly to relieve academic stress.
Anna Humphries is a senior lecturer and student counsellor at one of the top campuses in the country. She has always addressed minor and major problems faced by students in her lectures, practice and 'do my college assignment for me' them to overcome them practically and proactively.
Article source:
https://articlebiz.com
This article has been viewed 1,616 times.
Article comments
There are no posted comments.