Enter the World of Kink by Knowing What is BDSM
Author

Diana Stepaityte

Published

February 9, 2020

Word count

651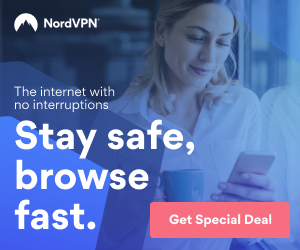 You must have heard about BDSM or gained an idea about the kinky world of domination through books, TV series and films. Fifty Shades of Grey is one such movie series that deal with this subject. However, you cannot base your understanding of BDSM by watching this movie series alone as it does not give a genuine depiction of what the kinky world really stands for. This movie series, in fact, shows a fantastical version of kink where consent and safety are given little importance.
The actual world of kink is safe, consensual and responsible. It is considerate towards the physical well-being of both partners and creates clear boundaries between play time and the real world. It is a space where women can dominate men and cuddle afterwards. If you are still thinking what is BDSM, below given is everything that you need to know.
What does BDSM stand for?
BDSM means bondage-discipline, dominance-submission and sadism-masochism. Basically, BDSM is an umbrella term for various kinds of sexual activities that are anything, but vanilla. This kind of power play happens between two consenting adults and nothing takes care unless both the partners agree.
BDSM is a wide range of activities
Generally speaking, BDSM has two prominent roles - a dominant and a submissive. It is the dominant who holds responsibility and power over a submissive. They may have demands like, asking for a foot massage or proceed to tie up and spank their submissive or sub. Meanwhile, the sub is the receiving end. They are the ones who get beaten, whipped and forced into doing things like, giving a foot massage or licking the boots. Submissives enjoy being treated like trash and it excites them when they are humiliated.
In a dominant-submissive relationship, there can be various kinds of sexual activities. Majority of times, such relationships do not include sex. For instance, slaves are simply happy to make their dominatrix goddess satisfied and provided for. The smile of their dominatrix is what they crave for or maybe the chance to lie down in the same bed as the domme. It is these little rewards that push the slave to cater to every need of his mistress.
In case your partner is not into BDSM and do not wish to explore the world of kink, you can always turn to professional mistresses. You can get into a relationship with them and in those few hours, you can explore the side that you keep hidden. You can try out various activities like, orgasm control, breath play, impact play and so on. The session can include a lot of hard spanking and beating if you enjoy the pain.
BDSM is always consensual
When it comes to BDSM, the most basic thing to remember is that BDSM is always consensual. So, if someone is being put in a cage or has a dog collar around his neck, it is because he has consented to it. Whatever happens in the dungeon of the dominatrix is discussed and explained to the submissive before the play begins. Whilst in the scene, the dominatrix will not listen to anything that the submissive has to say.
However, to ensure that the scene is safe, BDSM requires that both the dominant and the sub decide on a safe word. Only the use of the safe word would mean that the submissive wants out or wants the dominatrix to stop. Without the use of this safe word, it is difficult for the dominatrix to know if the sub is enjoying the session or feeling uncomfortable. But, make sure that the safe word is something out-of-the-box and not common words like, stop or something.
So, now that you know what is BDSM, it is time to put your newfound knowledge to test. Book an appointment with a dominatrix and explore the kinky world. Test your limits and find out what really turns you on.
Diana Mistress is one of the leading dominatrixes who can perfectly explain what is BDSM. She has been a part of the domination and BDSM industry for several years and has satisfied countless clients with her grace, charm and sadism.
Article source:
https://articlebiz.com
This article has been viewed 1,023 times.
Article comments
There are no posted comments.