Sexless Marriage Reasons and Remedies
Author

Tanako Takanawa

Published

October 12, 2020

Word count

536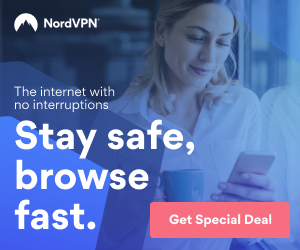 If your marriage is sexless, your marriage is vulnerable. According to medical science, sex boosts the flow of oxytocin, which is a chemical that produces feelings of bonding. Besides, sex helps you have fun with your partner. However, sometimes, marriage becomes sexless, and there are solid reasons behind it. In this article, we are going to discuss some of those common reasons and the remedies that can be followed to fix the problem.
Quality time
Things can go wrong if you or your partner don't spend some quality time with each other on a daily basis. It can be due to the fact that both of you have jobs to do. In this case, setting up a schedule can be a great idea to spend time with each other.
Spending quality time with each other will refresh your connection. If you have a busy schedule, you can just hang out together. make sure you turn off your cell phones while spending time with each other as disruptions can destroy the bond of love between you and your partner.
No privacy
If you have no privacy in your house, it can be a hurdle in the way of developing a stronger bond with your partner. So, it is your responsibility to find ways to create more privacy. For example, you can shift to the second floor or live in a separate house if possible.
Lack of motivation or presence of psychological inhibitors
Some people don't have enough initial sexual drive, while others don't experience pleasure during sex. There can be many reasons behind it, such as blaming or criticizing each other. In other words, you have to motivate each other rather than be critical of each other. Make sure you don't hurt each other's feelings.
If there are some psychological inhibitors, you may consult a therapist or psychologist. They can help you deal with the psychological issues that you or your partner may have.
Age and familiarity
Romance can trigger sexual desire. Therefore, you may want to get started and the sexual feelings may start developing from contact. Sometimes, age is also a common factor that contributes to a sexless marriage. With age, sexual arousal levels continue to diminish.
If you don't feel enough spontaneous arousal to do it, you can try out a few tricks. For example, you can set a schedule to have sex. What you need to do is set a time of day that can work best for this purpose.
Lack of responsibility
If your partner says no in response to your move to have sex, it can inhibit your confidence to launch contact. Although it can be helpful if you both start interactions, you can also decide on who will ring the bell.
Biological factors
Sometimes, there are some chronic illnesses, such as fibromyalgia, CFS, rheumatoid arthritis, or lupus that prevent a couple from having a great sexual relationship. Other times, it is the depression medicine that people take. In this case, it is better that you consult your psychologist a psychiatrist.
So, these are just some of the reasons behind a sexless marriage. You can follow the remedies given in this article to eliminate the reasons and enjoy your marriage life.
Ready to Take Back Control in The Bedroom? =====> male.kingofadventure.com We've been improving sex lives since 2009 with over 300 thousand satisfied customers. Our potent formula is backed by clinical studies and widely considered to be one of the most trusted male enhancement products available. =====> male.kingofadventure.com
Article source:
https://articlebiz.com
This article has been viewed 1,481 times.
Article comments
There are no posted comments.